WHERE THERE'S MUCK THERE'S BRASS.


A Bangkok based foreign businessman lies collapsed in the street, his mobile phone at his side. Is he waiting for that call from the military? He was hoping to broker oil to Thailand from the middle east, but perhaps stress got the better of him after the crash of oil prices.



Thailand's military led government is committed to importing oil and improving the country's water systems.
This is becoming a bit of a nightmare at the moment with that collapse of the price of oil it seems. It has put everybody's arithmetic out of sorts.
Judging by the local Bangkok press the army are also being a bit secretive about their business deals.
Take a plan to clean up Bangkok's canals for instance. Here in this picture below is Londoner Terry Dempsey former assistant coach to the Thai National Football Team seated right acting pensive as plans are discussed to attack bacteria with bacteria.
(He has since been coaching football clubs and is currently teaching English in Kamphaeng Phet Province which he finds a bit of a wilderness)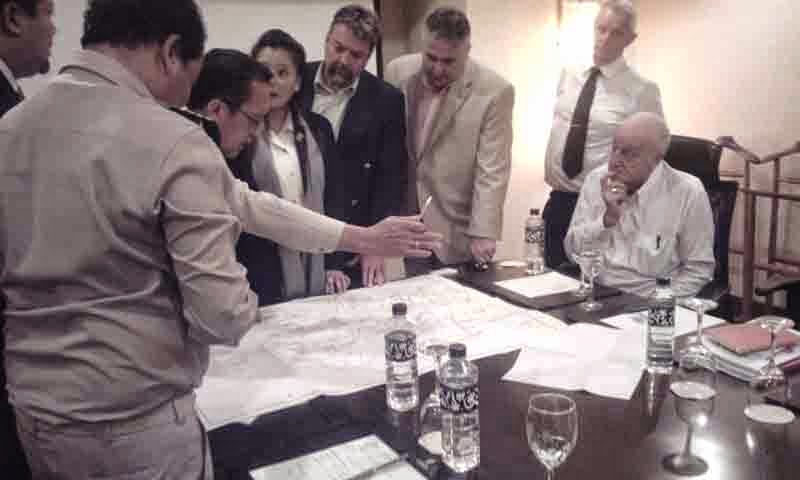 We know exactly what we are talking about
He was brought out of mothballs, (No that's a bit unfair, Terry is very active for a 65-year-old and we have to be anti-ageism here) to assist in smoothing the way for a Scotsman who owns with his Chinese wife a 'Snow blowing' company in Whitburn, West Lothian, to clean up Bangkok's canals using a process called bio-augmentation.

Also in on the deal was another Scot Andy Sandilands former construction project manager at the 'Venetian' in Macau. The plan was to introduce bacteria into the klongs which would kill the bad bacteria and hey presto!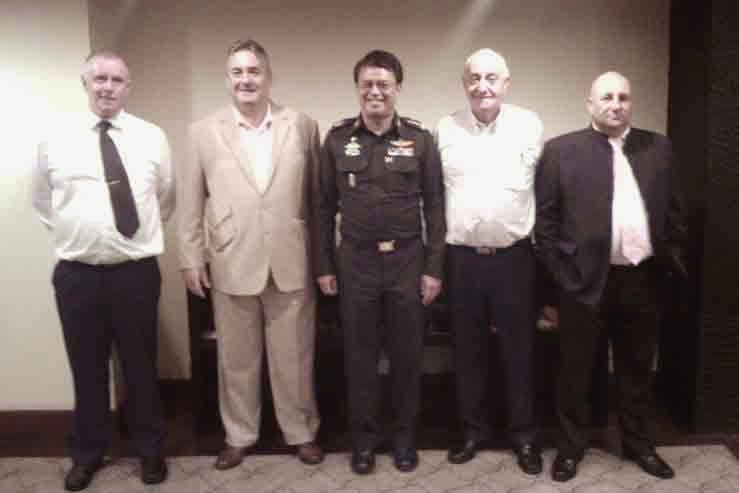 Steve Warren and Chris Watslon (Inflictor) The General – Dempsey and Sandilands
Terry turned up at the Banyan Tree with a Colonel and a General – contacts from his footballing days.

site under construction
Chris Watson, a former British sailor, who apparently met his millionairess wife Elke Chow on shore leave, turned up to represent his Hong Kong based company Inflector (Asia) to make the presentation for a klong cleansing product sold in South Africa by the Avantu company, also trading in Asia as Azuma.
Inflector Asia is known in Thailand for trying to promote window blinds but its core business was window insulation.
City officials were duly ordered in and samples were taken from Bangkok's polluted canals.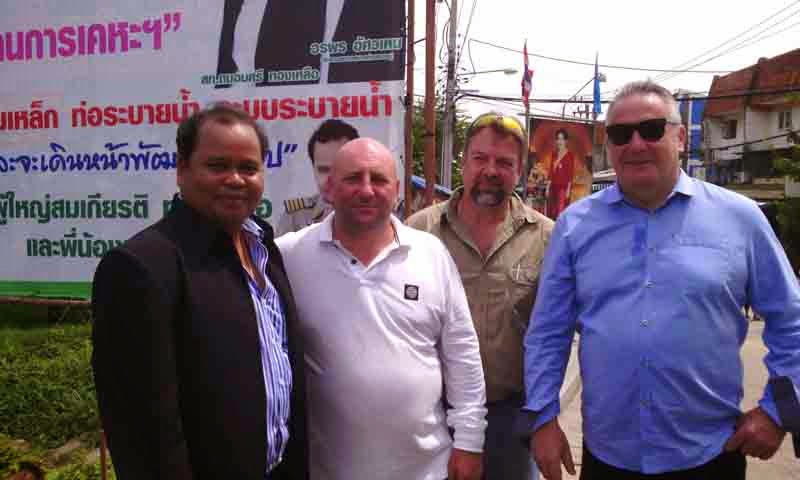 City official – Sandilands, Mark (South African expert on bio-augmentation) – Chris Watson
The problem was that the foreigners involved all fell out. It has been attributed to a bust up over the distribution of the spoils.
Andy Sandilands cried foul. He claimed he did not want to be associated with a deal in which commissions of 30 per cent were being demanded. Threats and insults turned the internet email corridors blue.
Said Mr. Sandilands: "I left because I did not like how business was being done. I was also being double crossed."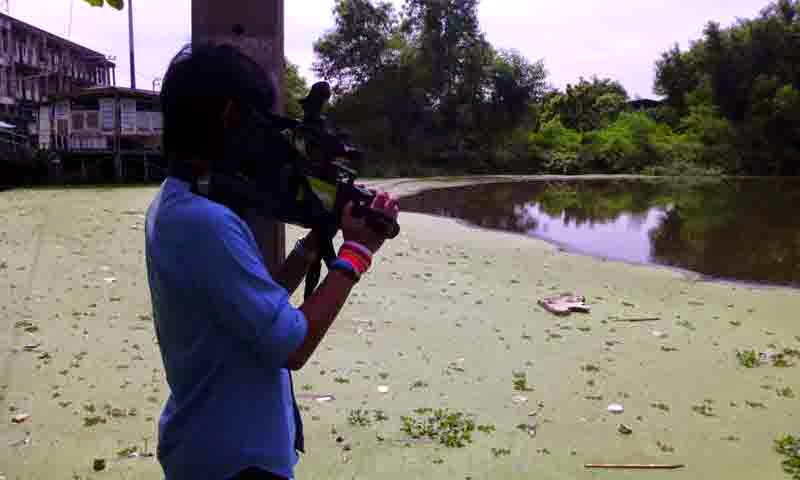 Filming Bangok's dirty water
The army officers, he claimed, spent a fortune at the Banyan Tree Hotel in the bars and restaurants, and Elke Chow GM of Sheng Li Metals in Hong Kong, was not impressed at their bar bills. (SLM Snowblowers is part of the Sheng Li Group and has a delightful address at Honest Motors Building in Hong Kong).
It appears military officers might have called in a few friends to enjoy Elke's hospitality. This sort of entertainment appears to be not unusual in Thailand. Despite pleas by the Brit dealers to be 'jai yen' – cool headed over it – Elke stuck to her guns.
"My understanding is the Elke baulked at the officers asking for rooms for a few more nights. She had had high bills and also supplied a crate of champagne for a Chinese dinner for the military.
Elke Chow, The General, Chris Watson


" She is the one who wears the trousers. Up until that point the visitors had enjoyed a military motorcade from the airport on their trips. But they had to find their own taxi to the airport after Elke's orde,"said Sandilands


From Kamphaeng Phet – 'I've got to get out of here. Its four hours to Bangkok and four hours to Chiang Mai' Terry Dempsey*, said:

"As far as I can see all deals are off. Sandilands had asked me to make contact with the military. I was only there to assist.
"I think the bio augmentation deal is on hold and as far as oil sales, which were also discussed, that went by the wayside when world prices crashed.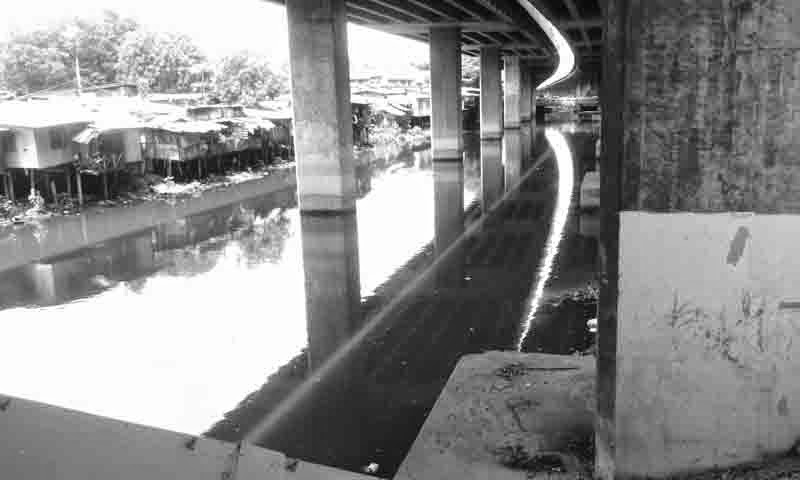 Yes they are dirty
"As far as Sandilands is concerned he is totally crazy to suggest the military wanted 30 per cent. I would say his actions have probably scuppered any deals. Not one penny to my knowledge has been given to the army.
Bang went the military escort


"It has become very bitter. He has made allegations against everyone and I have been considering legal action."


Sandilands retorted:
"Yes it has become bitter. I have been told I will be met at the airport if I try to leave Thailand, whatever that means."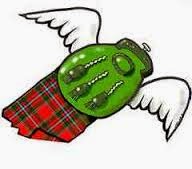 In the absence of a plan to clean up Bangkok's canals the Flying Sporran has ventured his cost effective own solution to the problem.
"Don't fill them with garbage in the first place."
This plan has however had a muted response and has yet to reach an AIT think tank.
*Terry Dempsey is a professional Football Association qualified coach and has coached at West Ham, Blackburn Rovers, Fulham, and QPR. In Thailand apart from being assistant coach to the national team he has coached at Lamphun Warriors and Khampaeng Phet Wanderers.