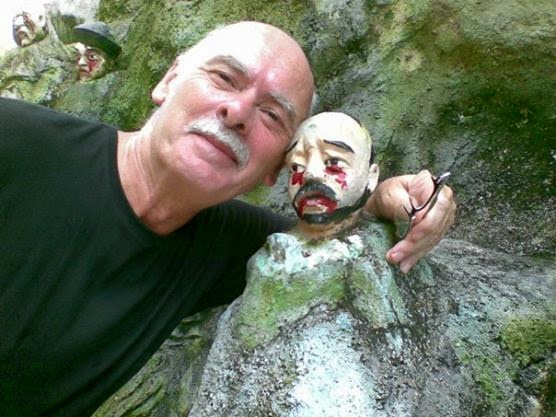 #JohnFintanBrett
ALLEGED ROMANCE WITH POLICEMAN'S DAUGHTER
A former school supervisor and goalkeeper for Sligo Rovers FC has been found dead in north east Thailand near the Cambodia under suspicious circumstances.
John Fintan Brett, 68, whose named also featured in the Sligo College expenses scandal trials was found in a house in the provincial capital of Buri Ram 220 miles north east of Bangkok. Police are reporting the case as accidental death.
But foreign friends of Brett have been contacting the local media saying they believed it was murder.
"His face was all bashed in," said a British friend living in Buri Ram.
"Police are trying to say he just fell over. None of his friends believe the police story.
He had been seeing the daughter of a local police chief and everyone knew there had been a row about this."
It's alleged that Brett had met the young Thai woman at Our Lady of the Rosary Catholic Church in Buri Ram.
Brett's family have been contacted. He has two sons and a daughter. His eldest son Jeremy is flying to Thailand tomorrow from Singapore.
Last year Brett of Cleveragh Road, Sligo, was accused of taking more than 24,000 euros by deception while working for Summerhill College, Sligo.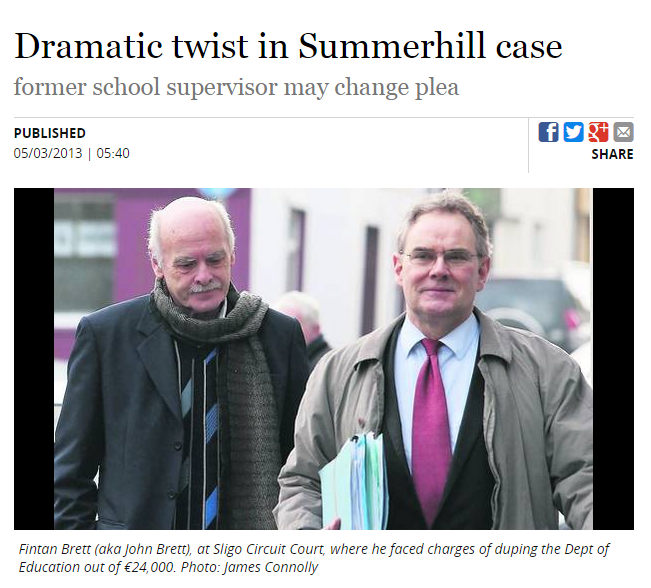 From the Sligo Champion
His alleged accomplice Edel Byron, 40, who allegedly signed off the payments was however acquitted and Brett was later given a suspended sentence and community service.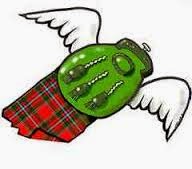 In court the college principal Michael Murphy was described as a 'Walter Mitty' character who ran his own fiefdom. Brett was paid as a substitute teacher not a supervisor which should have been a much lower rate.
Brett's body was found early today at his home in Baan Kruat, 30 kms east of the provincial capital.
He had been a regular visitor to Thailand staying about six months a year during the winter months October to March.
The family are expected if they take the latest allegations seriously to ask for an independent post mortem at the police hospital in Bangkok.