' HE IS A SCAPE GOAT!' – FINNWATCH
Natural Fruit President Wirat Piyapornpaiboon: "No foreigner should think they have power about Thai sovereignty."
British workers' rights activist Andy Hall was given a four year suspended jail sentence in Thailand today for speaking out against the ill-treatment of Burmese workers at a pineapple factory.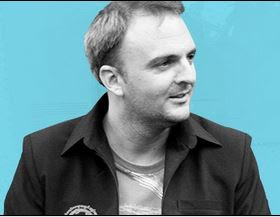 Andy Hall, from Spalding, Lincs., said he would be appealing the verdict handed down at Bangkok South Criminal Court where he had been charged with criminal libel, and libel under Thailand's Computer Crime Act. He was also ordered to pay a fine of 150,000 Thai baht (£3,300).
The case had been brought against him by the Thai company Natural Fruit. Andy Hall had been a researcher on report on conditions for migrant labourers commissioned by the Finnish consumer watchdog 'Finnwatch'.
The 2013 report 'Cheap Has a High Price' cited a number of serious breaches of human rights at Natural Fruit's plant in the Thai province of Prachuap Khiri Kan. Hall had earlier been acquitted of libelling the company in an interview given in Burma to al Jazeera TV.
Sonja Vartiala, Executive Director of Finnwatch said after the hearing: ""We are shocked by today's verdict. The report was authored and published by Finnwatch; we take full responsibility for it. Andy has been made a scapegoat in order to stifle other voices that speak out legitimately in support of migrant worker rights.

" This is a sad day for freedom of expression in Thailand. We fear that many other human rights defenders and victims of company abuse will be scared to silence by this ruling.
" Thailand's laws that allow for criminal punishment and even imprisonment for defamation are in clear breach of Thailand's international human rights obligations. Instead of allowing companies to take human rights defenders to criminal courts for alleged defamation, Thailand needs to thoroughly follow through on allegations of violations of migrant workers' rights."
In addition to the two criminal cases, Natural Fruit has also filed two civil claims for damages against Andy Hall totalling 400 million baht (£8.8million). These cases have been put on hold until the corresponding criminal cases have been concluded.
Currently Thailand's military government is struggling to show the world that it has improved its human rights record in the wake of reports of human rights abuses in the fishing industry, and the human trafficking and injudicial killings of Burma's Rohingya minority.
"Today's verdict is an appalling end to a trial that never should have started. Thailand needs to take seriously its obligation to protect human rights activists rather than allowing its legal system to be hijacked by companies seeking to silence those exposing abusive practices," Champa Patel, Amnesty International's Senior Research Adviser for South East Asia and the Pacific.