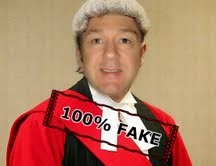 Handy Brian Goudie, formerly Goldie from Falkirk, Scotland
International con man Brian Goudie, having failed to take a case against Google in Bangkok claiming together with former brothel owner David Hanks the 'right to be forgotten' is now trying again in Kho Sami and claims that yesterday together with his lawyer he lodged new cases in the provincial court there.


According to his pseudo law site this fake lawyer is again taking the founders and the entire board of Google to court for allowing for offences against Thailand's Computer Crime Act. Or is he?
It appears the complaints only come from David Hanks – an all-time sucker for Goudie's schemes. So he will be footing the legal bills.
This would make sense because on the same day in Koh Samui Criminal Court Goudie turned up without a lawyer in a case brought against him by Barbara Fanelli Miller for failing to pay the 7.9 million baht he defrauded from her while claiming to be a barrister and advocate. He begged the court for time as he did not have a legal representative.
This is odd because Goudie obtained a work permit for a company called Alba Laws which is supposed to employ lawyers and thus be of benefit to Thailand. His last female lawyer left him rather hurriedly but may not be related to the fact that he put a picture up on the net showing his hand between her legs.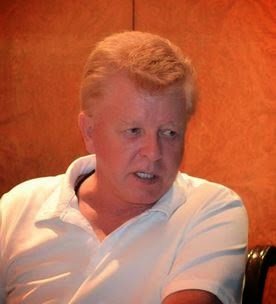 Hanks, from Girvan, Scotland
Hanks' complaints against Google involve an unspecified website, at least not specified on his CasewatchAsia blogspot site, and make intriguing reading. He appears to be singling out one article in particular but does not say which.
'The nature of this post is so incredibly disgusting that I am amazed that Google did not remove it. It is the most disgusting thing I have ever seen written anywhere – and is completely false!' – Hanks is quoted as saying.
Readers are therefore invited to speculate as to what this post referred to.
Did it refer to:
1. His career as owner of the Masquerades Brothel in Keysborough, Victoria?
2. His attempt to pass himself off as a lawyer to con American TV mogul Bill Monson?
3. His arrest at the request of the Department of Special Investigations for racketeering in Pattaya by lending cash to Russians at 60 per cent a month.
4. Comments about his baby face.
5. A night out in Pattaya Soi 6 (Yodsak) with Brian Goudie, Jerry Weinerth and Mike Mitchell, a friend of Bill Monson.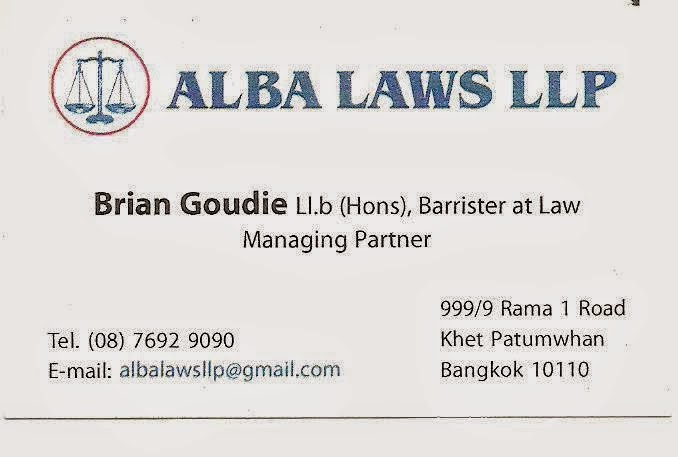 Brian Goudie is currently on trial in the criminal case of posing as a lawyer to defraud Mrs Miller out of 7.9 million baht. He was also jailed in Australia for six years for theft, and described by the Australian Appeals Tribunal as 'not a man of good character'. No wonder he wants to be forgotten.
#BrianGoudie #DavidHanks #AlbaLaws