IS ISLAND JUSTICE STILL ISLAND JUSTICE?




It was late in Koh Samui's famous 'Soi Green Mango' and the customers, several of whom have just passed out of school and awaiting University, are dancing away to the beat – when in the mayhem fell to the floor.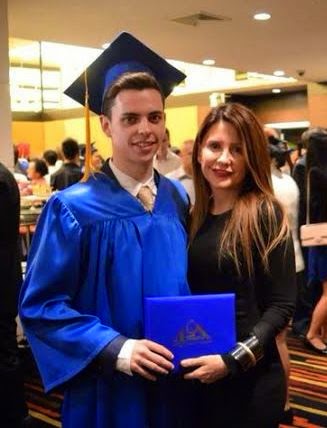 In just a few seconds he had taken three blows so vicious that three teeth had been ripped from his mouth and part of his bone had been ripped away. Jack had just graduated from the New International School of Bangkok (NIST).
It turns out his adversaries last month were two Chinese Americans who had just graduated from a prominent American international school in Shanghai.


Jack, it seems may not be able to take the place the has been offered at Monash University in Australia later this year. His face will, says his mother Annie Hansen, never be quite the same. His is undergoing corrective surgery.
His adversaries plan to take places at Cornell and Purdue Universities in the United States. But they've been nicked.
Here is a letter from Jack's mum Annie, who is grateful to the local police colonel for his diligence in tracking down the culprits, who are now on bail.
"My son Jack and I are Australian nationals who have made Thailand our home for the past 15 years.
For parents, Koh Samui is a location not often synonymous with safety, rather with recklessness and irresponsibility.
In accordance with its reputation, I was obviously hesitant when allowing my son Jack to venture there for his after-graduation celebration, especially since he was going to be there at the same time the Full Moon Party was occurring.
Although Jack is a very responsible young man, I am well aware there are others that are less inclined to act in the same manner in which my son conducts himself.
All my initial fears were realised when at 3 a.m. on the third day of his vacation, I received a call from a hospital on the island. I was advised that my son had been brutally and callously assaulted.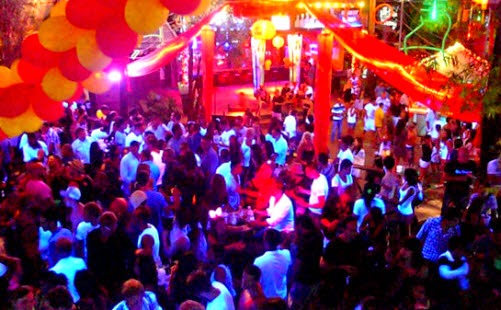 Green Mango
Piecing the story together later, from witness accounts and from my sons' recollection of events when he regained consciousness, he had been attacked without mercy by two strangers, from behind whilst dancing at a well-known night spot.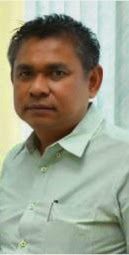 Poll.Col Stit Promutai formerly with
Economic Crimes Division in
Bangkok
The attack was all over in five seconds when the attackers then dispersed into the crowded dance floor area of the venue. No mercy was shown to Jack and he had no opportunity to defend himself.
As the attackers had fled the scene, there was inadequate evidence for the apprehension of a suspect(s).
But through the tireless efforts of Police Colonel Stit Promutai, Lieutenant Danchai Boontham and the rest of the officers from Bo Phut police station involved, we were able to locate and arrest two graduating students from a prominent American high school in Shanghai, China.
Mr. Wang and Mr. Chang (full names cannot be disclosed for legal reasons) planned to attend university as undergraduates at Purdue and Cornell Universities in the United States respectively.
Jack had completed the IB Diploma at NIST International School in Bangkok, and had planned to increase his work in modeling and TV commercials for three months before flying to Australia at the end of August to begin his course at Monash University in Australia, pending the release of his results this month.
I was initially advised that the damage caused to Jacks facial area was consistent with the use of a weapon. He had emergency plastic surgery to reattach his gum that had been ripped apart from the top front gum line. It was not a clear tear but an incredibly jagged rip.
Witnesses advised that it was two punches that Jack received to the mouth area and one punch to the eye. The damage to the mouth area was actually so severe that it was unclear the extent of his injuries until he was flown back to Bangkok to be examined by specialists at Bumrungrad Hospital. Jack had lost three teeth, part of his bone in the top gum area and gum tissue had been ripped away.
After thorough and careful examination by three specialists that will all work as a team to reconstruct Jack's mouth we now know that it will take over a year to repair his mouth to only 80% of that that it was previously.
It has now been confirmed that Jack will require numerous bone grafts from a cadaver and gum grafts from his own palette in order to rebuild the top, front jaw bone area before the teeth implants may be inserted.
Jack is an outstanding young man, is an avid volunteer with strong ties to organizations such as Habitat for Humanity and Operation Smile and was the captain of his high school basketball team. Jack had a bright future.
Now that future is marred by the action of these two offenders. He will now stay in


Thailand to continue his treatment and university is out for at least a year to a year and a half. With the help and diligence of the Samui Police team at Bo Phut station, the Australian Embassy and the team of lawyers, we are at the preliminary hearing stage of a criminal case against the two attackers.
Without the police' diligence and hard work, without those people who stepped forward and who are continuing to come forward we would not have ever reached this stage. Although we are dealing with much heartache as a family as we assist Jack through each painful day of his recovery and the continuous surgery he faces we have hope and comfort from all the support that these outstanding officers have offered us.
This story is a warning to all parents of course, but it is also a story of hope and gratitude in a police force that could have simply classified this attack as nothing more than a simple bar brawl and closed the case accordingly. We are still working on this case with their utmost assistance and even up until yesterday, they are more than willing to give hours of their time to our family and our plight."
Comment: .Check here for updates. We have decided to monitor this case where possible.
#RaymondNobuChang, #RaymondChang, #RaymondTonyChang, #JackHansenBartel