Earlier today in this slot we showed this picture of a man in a plastic mac in a hotel suite with a grey fridge. We also intimated that the fridge had some talking to do. And we asked for information about a number of people pictured outside the Dusit2 Baraquda Hotel in Pattaya and elsewhere.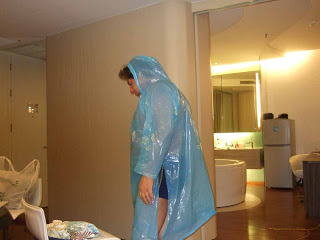 The man in the plastic mac? Mr. Georgadilles – but it was
Songkran!!!
Thanks to the response here we have confirmed the identities of those involved and have also confirmed that the actions shown in videos and images sent to this site did in fact take place in the room where the informant said they did.
The grey fridge had featured prominently in some of the photos and video.
It was of course never our intention to publish pictures demeaning to Thai women. Nor indeed publish what went on in a private room between consenting adults. This sort of thing is happening no doubt in many rooms in Pattaya as I write.
What however we were investigating was a little of the background of Christos Georgadilles who received a 'fake' United Nations Cross in a ceremony staged in a Bangkok hotel earlier this year.
Who was this person? What did he think he had done to earn a UNESCO cross and why should he be celebrated by the Pattaya People Media Corporation as some sort of hero, as was their boss Neils Colov.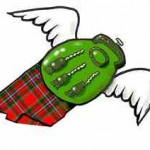 Christos Georgadilles ignored our requests for answers. Indeed he merely sent one email stating that the management of the hotel had recorded everything over the last four years. As Mr. Georgadilles had been a guest at the hotel for FOUR YEARS it is to be expected that the hotel would stand by their guest.
But we heard that Mr Georgadilles also associated with 'boiler room' boys. We have now confirmed that one of the participants in the sex party was indeed a boiler room boy and we have successfully identified him and one of the operations he ran out of Bangkok.
While it would be so tempting to identify him and the acts he took part in with the women we have no intention of playing by his dirty rules.
We have also been contacted by one of the participants who states quite rightly that what goes on in a private hotel room is private. He further states that the pictures and video were stolen from Mr. Georgadilles's smart phone by an ex-girlfriend. That they were taken by an ex-girlfriend is also, I believe, true. But for a considerable length of time they were partners and this happened during their relationship.
Those pictures were taken for confrontation purposes of a scorned woman. It is therefore easy to understand. That relationship ended in violence. The woman provided pictorial evidence.- similar and counter claims have been made against this woman by the participant who called, but who also confirmed the actions filmed took place in Mr. Georgadilles room.
It is not our intention to comment on the relationship between Mr. Georgadilles and this women other than to note that the parting was bitter.
The participant further states that the males in the party kept their clothes on and there was no penetration. While it is true in his case. This is not a true account of what the pictures and video show. Sex acts were shown in other cases which did show penetration and oral sex on men and women. But we accept that the women involved came from a go-go bar and were paid possibly better than the normal commercial rate even though Thai Police have proved before this trade does not go on in Pattaya.
The participant claims that after the filming stopped the girls were packed off home.

The only criteria by which we judged the story was 'Was Mr. Georgadilles (known in Pattaya as Chris George) a man fit to receive an award from an organisation which has the motto 'Building peace in the minds of men and women?"
The answer is no.
UNESCO is a respectable organisation and so too are the Knights of Rizal, even though we have poked a little fun below. They do not need to be associated with some people in Pattaya who claim to or have joined their ranks.
We do like the Dusit2 Baraquda write-up though and re-produce it here for a bit of balance.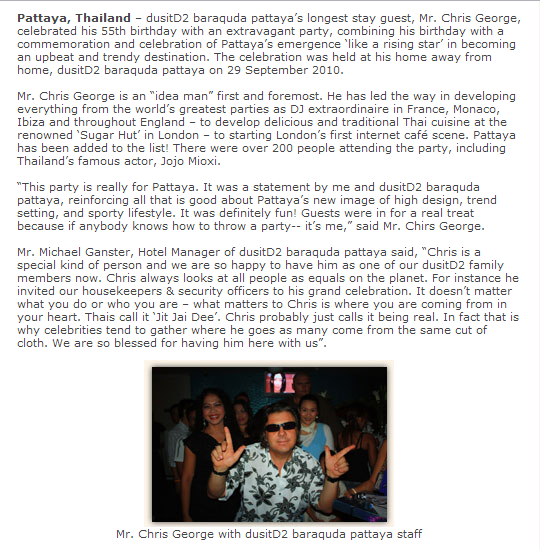 PATTAYA LIFE (A Comedy of Errors)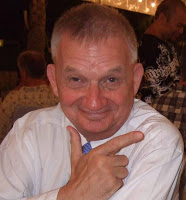 Enter Politiinspektør Niels Colov, leader of Pattaya Police Foreign Volunteers. Stands to attention. Salutes.
Boss: Well, what you have got for me today. You foreigners give me nothing but headaches, headaches, headaches.
Colov: Put all your worries behind you Min Herre. I have got you special membership of this noble society. You get to be called Sir. You also get a Knighthood.
Boss: So? People call me Sir already. What's it called?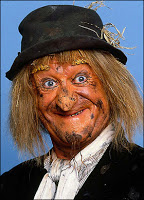 Colov: The Knights of Rizal Min Herre. You get knighted with a sword and all that business.
Boss: You're having me on. Aren't they the guys who invented roll-your-own cigarette papers? And I have to be a Pinoy?
Colov: Ni! Ni!Ni! Min Herre. It's actually named after Jose Rizal,well yes, he's, er, Filipino, you know that place where Ray Kelly and Big Bill's bars are. But think of the honour, besides can't you remember our plan with Drew Noyes to twin Pattaya with Angeles City in the Philippines and Las Vegas to make the group of most family oriented destinations in the world?

Our Las Vegas friends are going to give us the John Gotti Memorial Tie Clip and membership of the Brotherhood of the Cosa Nostra!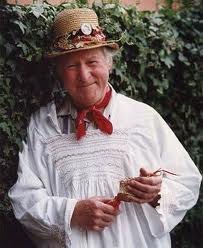 Boss: The tie pin? Is it gold? I don't mean diluted farang gold.
Colov: Yes and in this Rizal business we all get Boss designer jackets – and what's more they are modeled on one made famous by a British film star.
Boss: Who?.
Boss: Wurzel Gummidge.
Colov: And I have a great deal I call Valhalla! We kill Andrew Drummond and send him into the Gulf in a burning long tailed boat. Like the Viking funerals. We could make it a Thai cultural event add fireworks and sell tickets too.
Boss: That's my job…asshole! Who's he anyway?
Colov: Yo min herre. Mai Pen arai. Mange tusinde tak.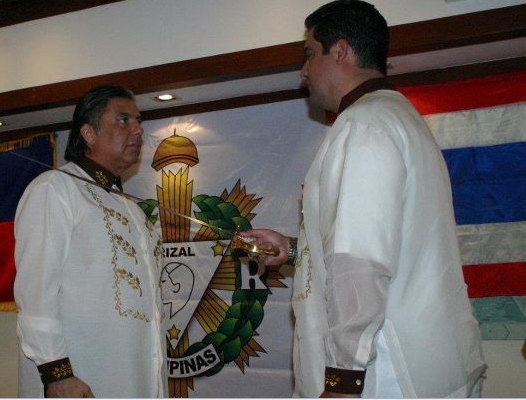 Before arriving in Thailand and founding the Pattaya People Media group and being elevated to leader of the Foreign Police Volunteers in Pattaya Mr. Colov, who worked in the red light area of Vesterbro, Copenhagen, was convicted and jailed for pimping, violence, duress, and handling stolen property. The violence involved the beating up of a prostitute.
His friend and colleague Drew Walter Noyes, founder of the Pattaya Times Media Corp was exposed in the Wilmington Morning Star newspaper in North Carolina as a property fraudster with a history of allegations of sexual intimidation and assaults on women. He has a US$72,000 judgment against him for share fraud in Santa Ana, California.
A documentary highlighting their activities can be seen here:
And now for something completely different: