GOUDIE LURKS IN SHADOWS AS MANAGING DIRECTOR OF HIS CHEATING LEGAL COMPANY IS TAKEN TO JAIL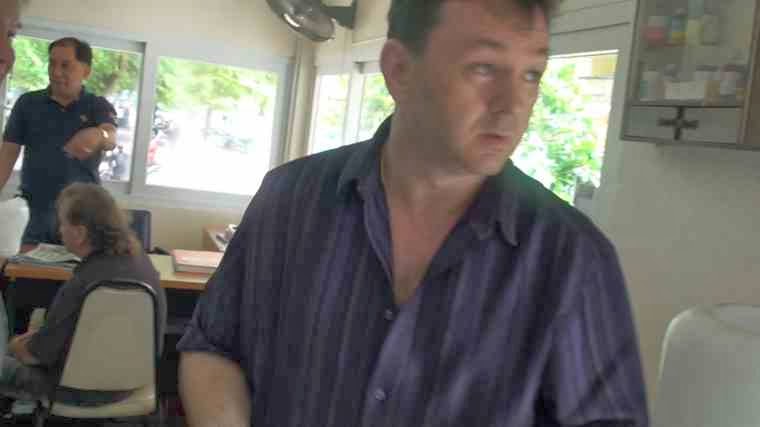 A Thai woman whom Scots con man Brian Goudie appointed Managing Director of his pseudo legal company Alba Laws was today taken into custody after she failed to meet the bail requirements demanded by Pattaya Provincial Court.


As expected Brian Goudie, aka Brian Goldie, sent in his nominal managing director Sukanya Worakam, 30, to surrender first on a charge of cheating a 75-year-old American woman out of US$300,000.
Ms Worakam was able only to offer 200,000 baht – just over £4000 – of 400,000 baht demanded. Brian Goudie and his legal team remained near the court but Goudie did not enter the court environs.
He is expected to make a bail attempt on Thursday as Friday is a public holiday. Meanwhile lawyers for Sukhothai Inter Law, who represent Mrs Miller, from Madison, Wisconsin, have made a special application for bail to be refused on the grounds he is likely to flee Thailand. Failing that they want the bail set at a figure commensurate with his crime.
He has been operating on two British passports and has a history of absconding as well as convictions and a six year jail sentence in Australia for stealing from his employers.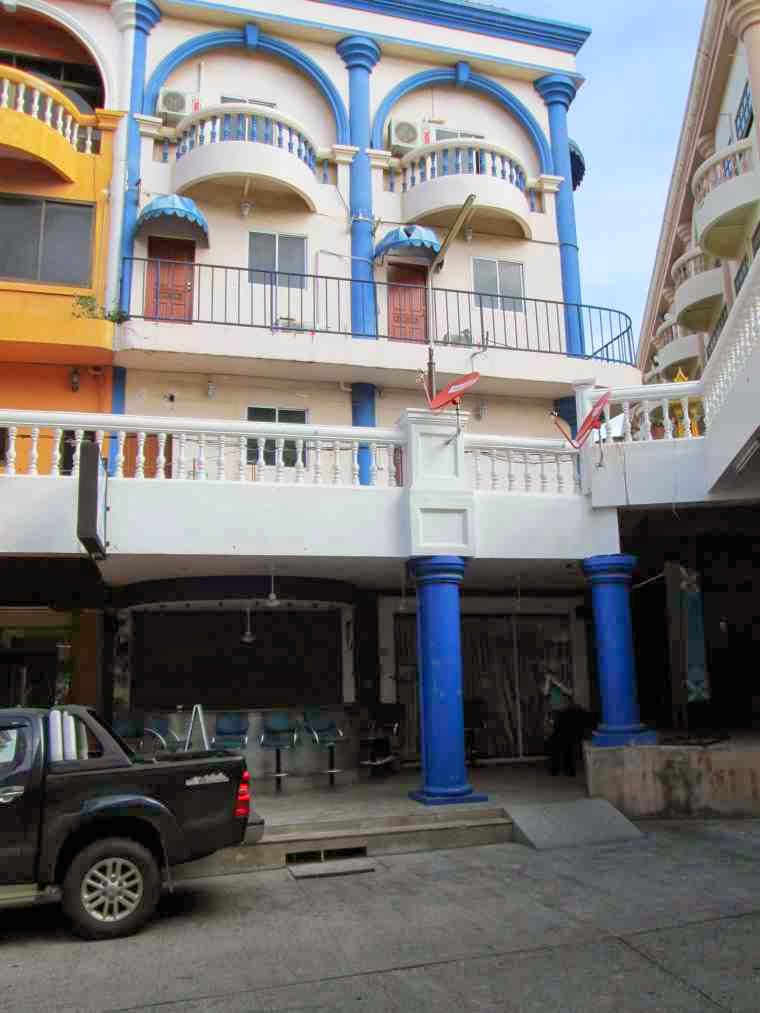 The former Jaggie Thistle
Thailand's Department of Business Development have confirmed that on January 27th when Goudie failed to surrender to Pattaya Provincial Court he had made attempts to remove another young Thai woman and former girlfriend 'Miss B 'as Managing Director of Jimmi International, the company which owns the 'former 'Jaggie Thistle, in Jomtien, and replace her with Ms Worakam, apparently his first Thai girlfriend, whom he met nine years ago.
He cannot sign over the deeds of the property for bail while 'Miss B' retains control of the company.
The shares of 'Jimmi International' were allegedly transferred to Goudie and dormant companies he controlled, also headed by Thais, at the request of the former owner, Ulster drugs trafficker Jimmy 'Doc' Halliday at a general company meeting.
Jimmy Halliday, a client of Alba Laws, was dying from the flesh eating disease necrotising fasciitis at the time.
'Miss B' is unlikely to co-operate after an obscene video of her and stills taken by Goudie on his smart phone were put up on pornographic sites on the internet. Goudie has claimed that she stole the images and therefore must have been involved in putting them up herself – a highly unlikely scenario.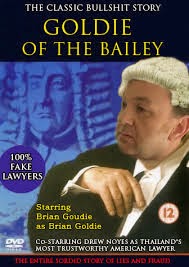 Anyone offered the deeds of the property for quick cash should therefore be cautious.
Even if Goudie is allowed bail it is expected that lawyers for Briton John Jepson will also make an application that he be kept in custody when he surrenders to bail on February 17th.
Pattaya Provincial Court has accepted a case brought by Jepson for deception. Brian Goudie falsely claimed to be a British barrister and ex officer in the Royal Marines to represent Jespon in legal matter.
In fact he started his career as a bank teller. Prior to gis arrest in Australia for cheating the mining company he worked for, he had refused to return to Scotland to face an arrest warrant for fraud, the Australian Appeals Tribunal heard. He was refused permission to stay in Australia in the grounds he was 'not a person of good character'.A witness testified that he had told her that anyone who was honest was 'stupid'.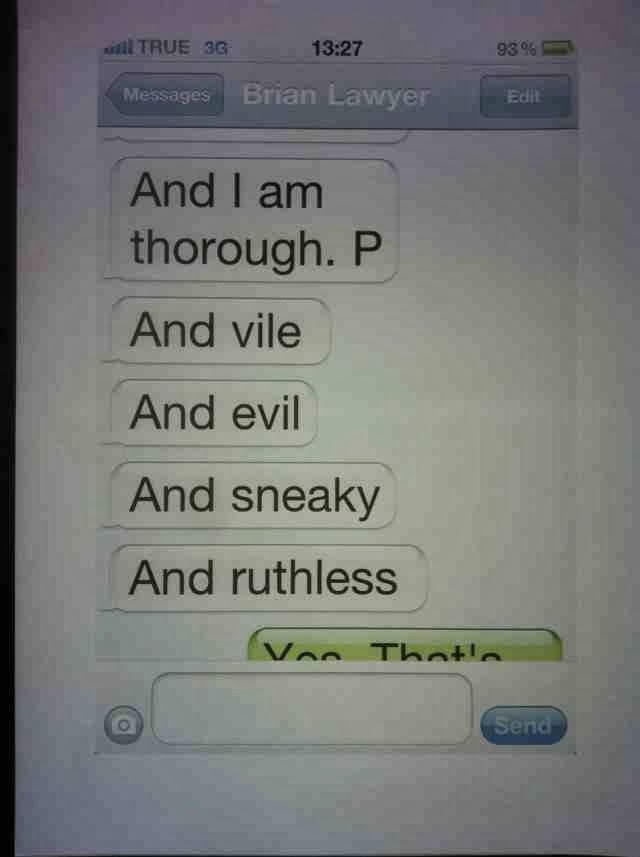 COMMENT: Ms Sukanya looks like she has been used by Goudie. Further she was boss of Alba Laws in name only. It is more than possible that he gave her the 200,000 bail and sent her in to test the water, knowing that 200,000 would not be enough, so he would get it back for his own bail. In jail of course she cannot complain about his conduct. A likely scenario is that when everything is over Ms Sukanya would have been offered a stake in the 'Jaggie Thistle' which is worth in excess of 12 million baht. While this is conjecture it is in the nature of the beast.


(Right: An sms from Brian Goudie to a former client Andy Mathews who had demanded 400,000 plus baht, he had lent Goudie, back. Mathews had heard Goudie was not an officer and a gentleman)