THAI JUSTICE ON TRIAL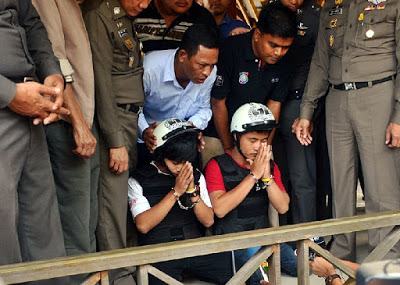 The trial over the controversial murders of British backpackers Hannah Witheridge and David Miller is to start in a few hours time on the Thai holiday island of Koh Samui.


But first the judges will have to rule whether the defence will be allowed to examine DNA evidence and the method by which is was gathered and handled.


What the judges decide may set the tone for the trial. Many people, including Thais, believe that the two young Burmese are innocent and that the DNA evidence, which the police claims proves their guilt, may have been introduced to the crime scene artificially.
Thai justice is on trial at an island court which has a certain notoriety for controversial findings.
As the two young Burmese Zaw Lin and Wai Po are brought to the court the media have also yet to learn whether they can take notes in the court or what other restrictions may be placed.
Judges at the trial which will sit in six three day sessions may rule that no notes are taken. They could even ban all reporting, at least in Thailand, of evidence in the case until the trial is concluded.
This is quite normal in Thai courts, while British law requires that if the reports are to gain privilege the reports must be fair, accurate and contemporaneous.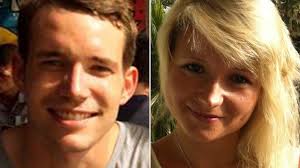 n Thai courts however there is no verbatim record. Instead the judges summarise the evidence, speak it into a tape, and the tape is transcribed by the court clerk.
At the end of each witness testimony, the defence and prosecution lawyers, defendants, interpereters etc all have to sign the judge's version of the evidence. The system is open to massive abuse.
For a full briefing on the case go to this link.
The case is controversial because there is a vast swath of public opinion which says that the two young Burmese migrant works are 'scapegoats' for influential people on the island.