'THE GROWTH WAS FUELLED BY THE GREED OF THE ADVISERS' –


IFA Martin Terpilowski to the South China Morning Post


If you think your financial adviser was tricked too when he sold you your policies in LM then read this and you may have to think again.
The website 'Rape of Hong Kong' which is dedicated to exposing investor frauds has published a letter Martin Terpilowski sent to LM boss Peter Drake after Drake put up the website we highlighted a few days ago.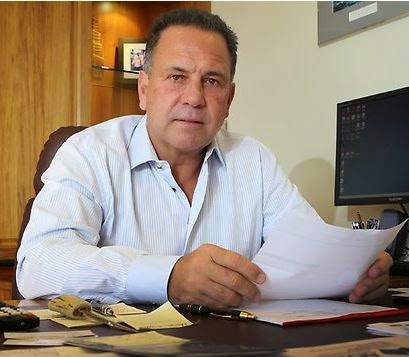 What Terpilowski, who himself had clients in LM but tried for three years to get them out, describes is sickening to the core.
What happened with the Australian LM funds should have been spotted easily by a normal intelligent person – but greedy financial advisers were locked into 9 per cent indemnified commission.
This may make your heart sink. But what on earth are the authorities doing. Lots of accountants are charging high fees to find out what went wrong and what is left. But not a policeman in site.
"All I got was smart answers from you about not understanding the asset class as well as some megalomaniac comments. Both you and Venier seemed actually angry with me for meddling in your 'great' business model, as you ran around Asia cozying up to Advisers..

"Life companies wanted to protect their market share so ignored and the advisers bought nicer cars and had better holidays and actually showed off about this on social media websites (many of those also have megalomaniac tendencies) – The whole thing was sick and you were ALL party to this.

"You all worked in collusion, so clients never knew the reality when investing. I wish I had done more now, but I will not listen to the excuses from any of you people. I have reams of emails to you all, which I will publish and show your formally 'matey relationship' with advisers and life companies and how I was just the trouble maker then" –
Meanwhile here is the latest from Peter Drake and an immediate reply from Martyn Terpilowski. This is hotting up and it looks like a lot more is going to come out.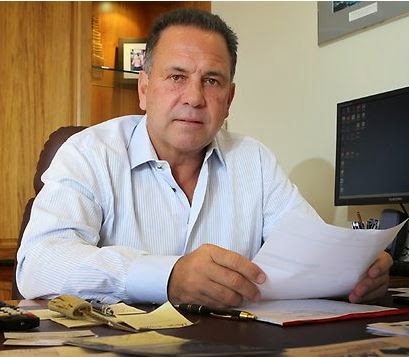 Peter Drake:For the record, I have said sorry in almost every letter that I have written including deep regrets.
To Terp, the commission was 3% per annum, many advisers and their clients selected 1, 2 and 3 year investment terms.


Two years paid 6%


Three years paid 9%, which means no trail was paid for the three years. When an investment was locked in for three years, the adviser had a choice of 9% upfront or 3% upfront and 3% trail each year. This was a modest commission by world standards.
Actually a better value proposition for the fund paying on the invested amount rather than the annual rolled up amount.


Do you two realise that LM was a big business?


It was not a one man band.


You two idiots have ruined what would have been a reasonable platform for communication.


To Terp's credit, he put his name to it!!


Martin Terpilowski
To Drakey – as we are now best mates… You are a total idiot – your response is beyond belief… Firstly – saying sorry – is probably not good enough as you have ruined peoples lives and are even responsible for at least one suicide…I really hope you go to prison for a long time…. Secondly – your understanding of commission is very wrong…
Peter – most funds do not have the option to have commissions indemnified for 2, 3 or 5 yrs…. I do not know as I stopped dealing with you a long time ago – but for the 5 yr terms – did you pay 15%?? – Is that ok in your eyes? Of course all the dodgy brokers took the highest possible rate and locked ppl in for the longest possible time.
That suited you as you could not get them the money anyway and it suited the brokers, as you paid them ridiculous money. I am sure you blame them and they blame you for letting them do this, but really, all of you should look in the mirror. Also, why was this great situation for brokers not available pre financial crisis and why at that stage was your fund only $100m? So you do not think it grew 4 x due to you feeding adviser greed?
You are having a laugh, but it is just not funny. Also, pre- GFC it was not available in portfolio bonds as considered an experienced investor fund and illiquid on 1 yr term, so why suddenly did the insurance companies welcome this with open arms when the term was longer and there were liquidity issues anyway? why? Furthermore – what about the fact my client (you know who) was waiting 3 years for redemption of their money and never received?
Surely in most countries, legally, if redemptions are delayed (by 3 yrs and counting) – you can't take more money in? but you took $300m more in due to your 9% plus commissions and friendly life companies… Answer that mate….
You are a joker as are the brokers who continued to sell this and the life companies who accepted it, but your comments add to my belief that you are a total megalomaniac and have no understanding of reality.. I mean really – it beggars belief you wrote that….
I am going to prove in the coming days what an evil scumbag you are. I will also prove how the life companies could have stopped this a long time ago and how the likes of Mondial, Financial Partners and Magallen are just greedy people who made off with their clients hard earned cash.
I particularly know about Magallen as used to work there and know what they did in the last few years is criminal, as is what you did and the life companies also.
I will prove this and shut you up and the other liars, once and for all. None of you should ever work in financial services again. I am not scared of any of you and have ridiculous evidence to back this up – please all watch this space. I am very serious…. Enough is enough for these poor investors. Martyn
Reply
Martyn Terpilowski14/08/2014 5:49am
and Peter – of course I would put my name to it, as I am not scared of you or Litster and Jamieson from Magellan or the life companies or anyone else… You will all get what is coming to you now. I am certainly not an idiot – I am pretty intelligent as I am sure you know and as will be shown tomorrow – I have had your number for a long time and predicted this whole situation for many years (to you, the brokers and the life companies)… As I said – I am not super clever and it was very obvious…. Just greedy people ignored…. Why am I an idiot? – I have not threatened violence – I have highlighted the reality of the situation and will give proof in the coming days. Don't get me wrong however – I totally support people waiting behind corners for you all…. In the last few days – I have talked to people who have lost everything…. I am guessing life is still ok for you and the brokers who sold this in the last few years….. U are a disgusting human being as are your former mates and I will back this up so people are even more shocked how bad you all are. Martyn
Reply
Reece14/08/2014 6:03am
Peter,
REECE


Can you, or anyone ,explain how such huge funds were ever at the mercy of the exchange rates, and by that I mean the hedging?
Maybe I have misunderstood the whole hedging thing, but surely it would have been better to let those of us who invested in GBP take the risk of a exchange rate change, not your whole empire. Are you saying that the only reason this went wrong was the exchange rate?
And if you are, can someone explain why would anyone panic and create this mess – exchange rates change al the time. Why not sit it out and see what the rate is tomorrow.
Even if this meant 'Hey Reece, we thought you'd make £10,000 but the exchange rate now has eaten that away to £8,000' I'd understand that. But this? To say it was 12 days or whatever, panic ensued and then this.
Whether I believe all the complex stuff that people cleverer than me know and understand about LM, I find it difficult to believe or forgive if this was a simple matter of the exchange rate changing, LM panicking and us lot losing a load of money. Exactly who panicked and why?
Reece
PS I hope you keep up this site and those with more abusive tendencies move on or engage in debate that might help us understand more about what happened.
Reply
So says Terpilowksi who promises more
*Venier – Martin Venier – LM salesman
WHEN AN INVESTMENT FUND GOES BAD – SCMP – Benjamin Robertson