CANADIAN MOUNTIES THROW THE BOOK AT THEIR MOST FAMOUS PAEDOPHILE.

Infamous child abuser known as 'Mr. Swirly' who served five years in prison in Thailand for child sexual abuse offences is to be tried again in Canada – two years after being sent home.
Christopher Neil, also known as 'Mr. Swirly' is to face ten new charges relating to offences allegedly committed in British Columbia and Cambodia.
The charges include sexual touching and production of child pornography, which the Royal Canadian Mounted Police say occurred in 2003 in Cambodia, and possession of child pornography in 2007 in Maple Ridge, B.C.
Neil also faces additional counts of accessing child pornography.
Neil, a former English teacher from Maple Ridge, BC was arrested in Bangkok in 2007 and convicted of a series of sexual offences involving children.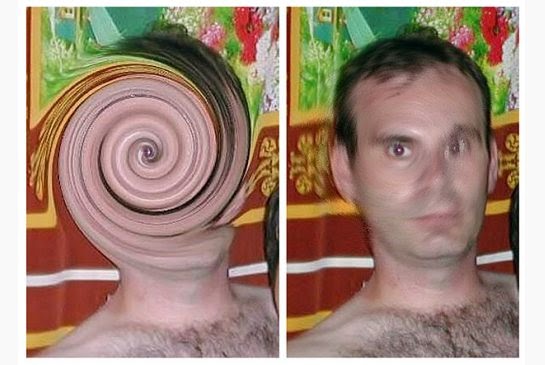 He became famous by swirling his photograph in child sexual abuse pictures – but German technicians managed to unswirl it.
Neil was released and returned to Canada in 2012 under strict conditions meant to protect children, but he pleaded guilty to breaching a condition last year after police found him with a laptop in breach of his conditions.
Ironically when he was returned to Canada a Canadian RCMP officer Cpl Mat Van Lear was quoted as telling the Canadian Metro newspaper.
"While there are laws aimed at prosecuting Canadians who commit crimes out of the country, they don't apply to Neil who has already served time for his offence.


"It's a little bit like this commonly known double-jeopardy issue.


"We're not going to be convicting someone for a similar crime that (they've) been convicted of before, elsewhere. He spent a significant amount of time in a Thailand prison for the crime that he's committed.


"That's why we're not engaging in a sex tourism investigation."