WHAT HAPPENED TO 'THE BEACH'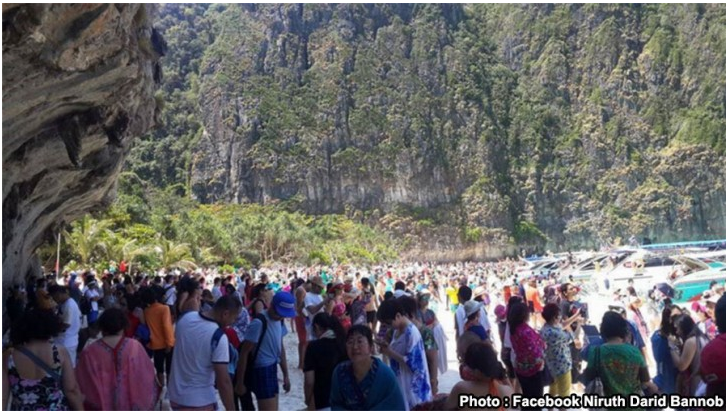 It is the very beach which was the location for the secret paradise beach found by backpackers in the film 'The Beach' starring Leonardo di Caprio from the Alex Garland novel.


Now its chok a blok with Chinese tourists. The picture above was put on Facebook by Niruth Darid Bannob – and publicised on Thai PBS TV.
No sooner had filming finished in 1999 than Thais complained how Hollywood had destroyed this idyllic location by replanting and moving trees.
I went down to cover the story as producer Andrew Macdonald was harangued by the Thai media.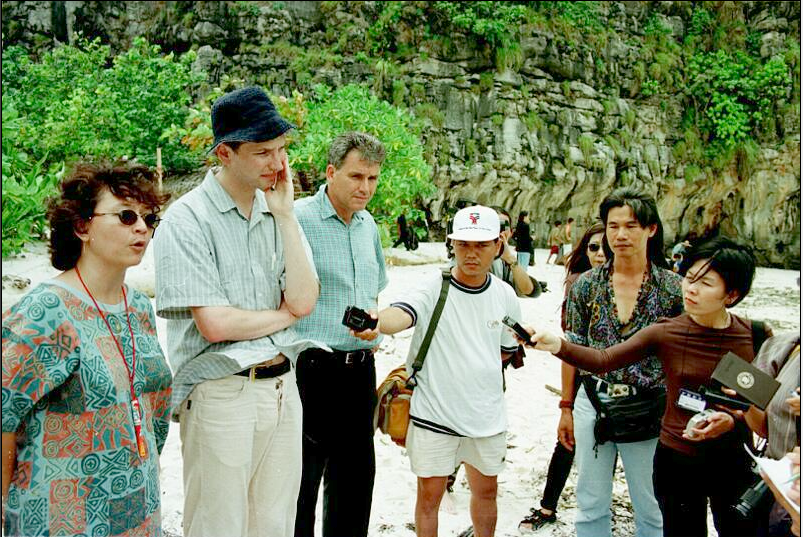 Andrew Macdonald facing a hostile Thai press
20th Century Fox and the Thai Forestry Department were even sued for damaging the environment – but it is not clear what happened to the case.
Attempts were even made to have the film banned:
The BBC reported at the time:
MPs were also unhappy with a scene, which they said made Thailand look like a haven for drug addicts.
"In the movie it appears that marijuana is easy to find here and they did a mock-up of the full moon party," Kuthep Saikachang said.

The committee wants Thai film censors to pull the movie, which stars Leonardo DiCaprio even though it has already been passed for release on Friday.

"Although we will not be able to stop the showing we want the public to more aware of Hollywood film-makers who distort Asian people and their culture," Kuthep Saikachang added.
A lot more than marijuana has been available at the Full Moon Parties for years and many foreigners have died.


Is this a case of 'Pass the Sick Bag Alice' for there is no aspect of tourism that the Thai industry it seems cannot and will not exploit to the detriment of the country and in the search for short time big bucks. The makers of the film 'The Beach' were in fact very environmentally conscious.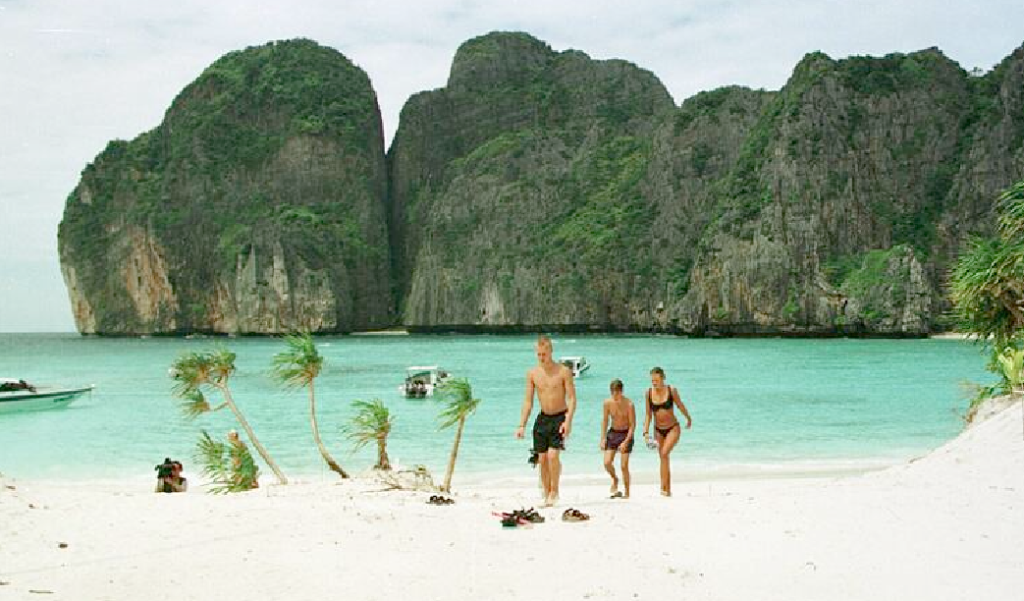 Taken the same day Macdonald faced the press – from the other end of the beach