BUT DON'T CRACK OPEN THE CHAMPAGNE – WANNA BUY A HOTEL IN PATTAYA?

A hotel in Pattaya which is already mortgaged to a bank has now joined the list of properties offered and sold to foreigners.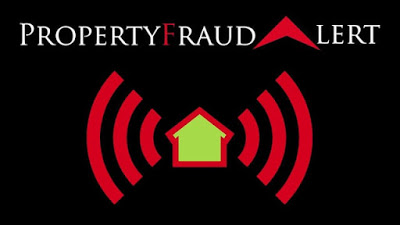 The Ahmedabad Mirror in India is reporting that Indian travel agent Bhargav Verma, has lodged a case of fraud against Saleem Veetil owner of Pattaya based Thai Vision Holidays after putting down the equivalent of US$420,000 deposit on a hotel called the 'Erawan'
"It was only after paying the huge amount did he realise the property on sale had been mortgaged by a (Thai) bank," the newspaper reported.
"On Friday, the Navrangpura police submitted a complaint by Varma (45), owner of

Arushi Air Travel, against Salim Veetil," the newspaper added.
But quite how far that complaint will go in Gujarat is mind boggling, because complaints of this nature in Pattaya tend to go nowhere as the authorities will not even investigate.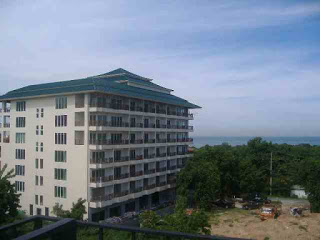 Emerald Palace
Good news however for some investors in the Emerald Palace Condominium in Pattaya who were sold by Harlequin (Thailand) – a subsidiary of David Ames' Harlequin Property in the UK (David Ames) and Thai Media and Property Exhibition Company (Richard Haughton) while it was mortgaged to the Kasikorn Bank, the Vice Chairman of which incidentally got a pad there for his mistress, (see video).
The scam was first exposed on this site. Haughton was President of the Pattaya-Jomtien Rotary Club.
When the buyers who included 20 Brits, Russians, Germans, French etc., turned up to claim their properties, many found they did not have them and the rest were told that they would have to contribute togethjer to pay off the 70 million baht bank loan if they wanted the deeds.
The company which owned the property was in fact Headland Holdings which was swiftly moved into the hands of Limcharoen, a company on the British Embassy law list for Brits in distress (used to have British partners but they went their own way).
It was this company which forced the buyers to cough up more on the basis that if they did not they would lose everything.
Some paid up. Others did not. Several went on to win their cases and Headland was ordered to hand over the chanotes (title deeds) or give the cash back to the foreigners. Now I am told that that judgment is being enforced and all property in the name of Headland Holdings will now have to go to auction to pay off the buyers.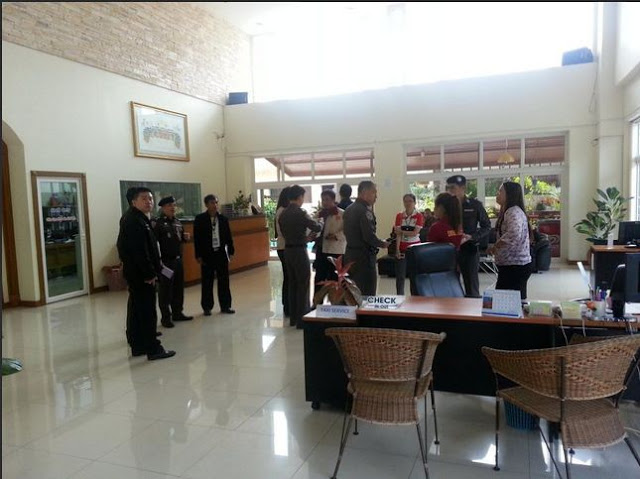 Police and angry buyers at the Emerald Palace. But who were police representing
Who are the winners? Hard to see;. Property in Pattaya has slumped but I guess there will always be a market.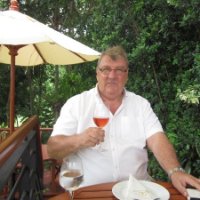 Richard Haughton – TPME
Pattaya City Council's Consumer Affairs Department had been asked to step in. But as it's Pattaya, a mafia city if ever there was one, it seems they do not do many investigations without ripping off the consumers.
I was however present at a meeting with one official at a Pattaya Driving Range in which he did say that at a moment's notice they could remove someone and have his body taken out to sea by power boat and dropped 100 miles away,
However what was requested was an investigation. Investigations are not their forte it seems and considerably bothersome, what with the time they take to go through the grim Thai court process – something with which I could hardly disagree.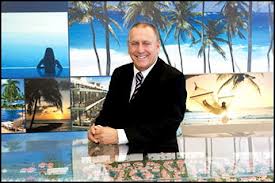 David Ames – Harlequin
Meanwhile in the UK lawyers representing investors in Harlequin there are telling their clients that this is crunch year for David Ames who took some £600 million off Britons, predominantly their pension cash for properties in the Caribbean only a few of which were ever built. Ames is still the subject of an enquiry by the Serious Fraud Office.
Video: