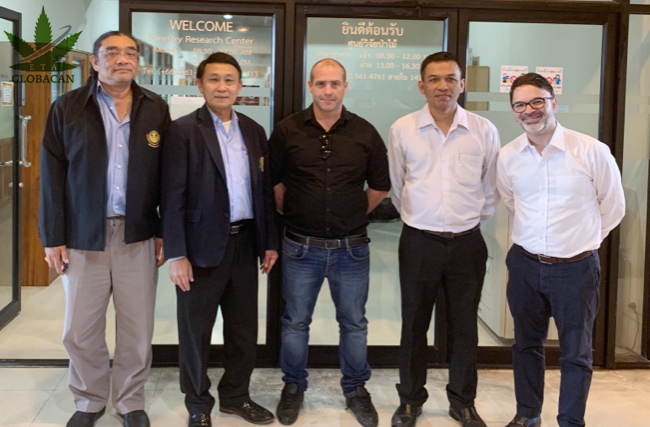 KASETSART CALLS FOR REMOVAL OF ITS NAME FROM PATTAYA BRITS' WEBSITE.


'LOVE PATTAYA' OFFICE IS CLOSED FOR SAFETY OF WORKERS AFTER 'HATE CAMPAIGN' AS FORMER STAFF ACCUSED OF U.K. BENEFITS FRAUD.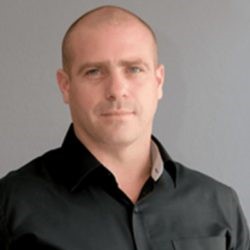 Self-styled media and property magnate and 'financial advisor to the rich and famous' Briton David Simpson has been forced to close his Pattaya office for the safety of his workers, after rows brewed up in the Thai resort city over his business dealings.

At the same time he was required to remove from one of his company website's the name of Kasetsart University, with which he had signed a 'Letter of Intent' to finance research into medicinal uses for cannabis. He had boasted that his clients would get 75 per cent of profits.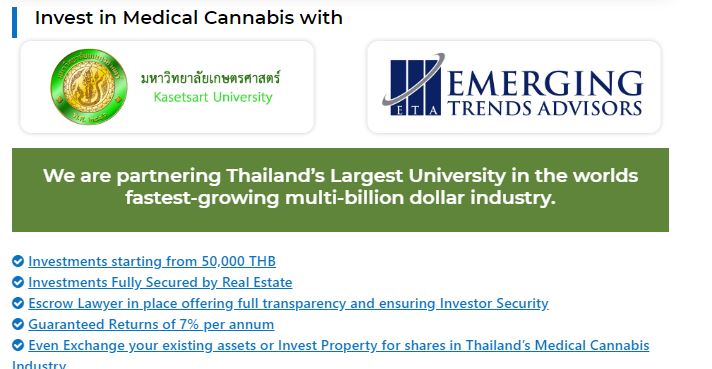 Simpson, the leader of a group known as the 'Suffolk Mob' consisting of family and some 40 other friends he had invited to Thailand from Sudbury, (England), has been running companies called 'Emerging Trends Advisors, ETA Globacan, LovePattayaThailand, and Tectona Pte (Singapore). ETA Globacan was formed to deal with the medicinal cannabis sales.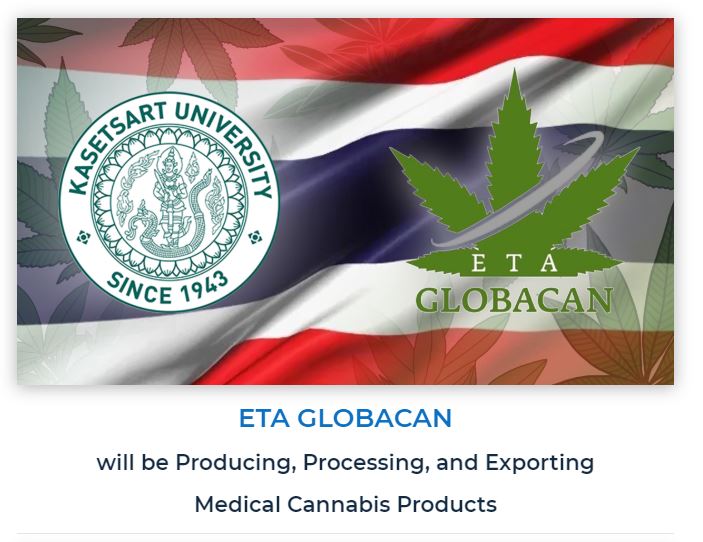 The others were principally involved in promoting and selling property to foreigners in Pattaya. But now Simpson, suffering from cash flow problems, has published statements on the net deploring the 'criminals, some ex-employees, some current ones' whom, he said, had been corrupted to make false allegations against him and his businesses. He has even threatened to expose his former partners for benefits fraud in Britain.

He has also had to vacate a lavish villa complex, which rents at 1.5 million baht (£40,351 a month) where he was staying while offering to handle its sale. His staff had nicknamed the property 'Smoke and Mirrors'.
And court records show a judge in Pattaya Criminal Court has ruled that he pay back 900,000 Thai baht to two directors of 'LovePattayaThailand' or face a suspended jail sentence, for illegal shares manipulation.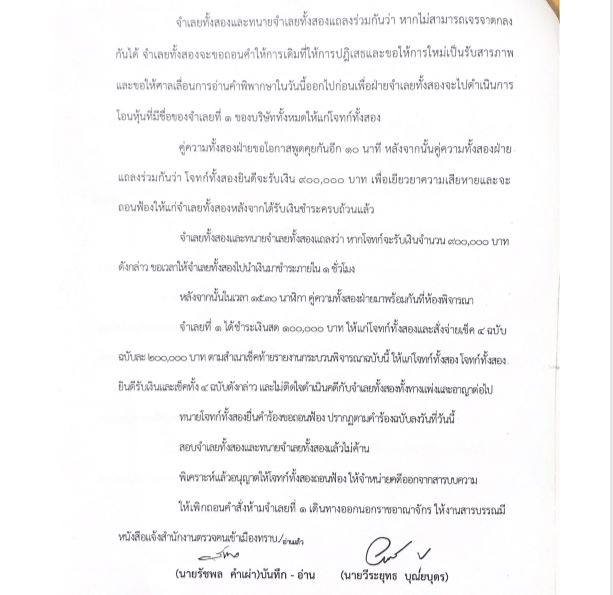 Both plaintiffs, named as James Fackerell and Stephen Wright, elected for the cash only to discover that three cheques for 300,000 baht, subsequently bounced. The story continues.


There's something in the air but its not ganja or love flowing around the Emerging Trends Advisors cum LovePattayaThailand office and a local restaurant where Simpson claims staff have been assaulted by former staff. And a Facebook Messenger group has been blue with accusations about Simpson and he can be heard on audio threatening to 'completely f…k up' the life of guarantor, who complained that Simpson had not made payments on his Honda car.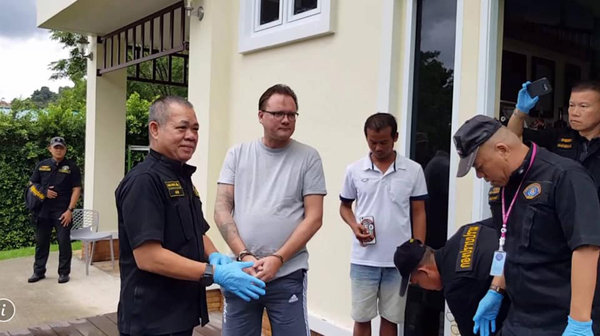 Simpson had already taken a massive knock in June when his former Chief Operating Officer and the real founder of 'Emerging Trends Advisors', Roger Karlsson, a Swede was arrested on a U.S. warrant for a US$11 million internet-based bit-coin fraud.
So how Simpson got tied up with officials at Kasetsart University in a partnership from which both expected financial rewards remains a puzzle, especially when Simpson has boasted that ETA Globalcan would be entitled to 75 per cent of the profits of Kasetsart's research.

His company signed the Letter of Intent with the Dean of Kasetsart's Faculty of Forestry Nikhom Laem Sak and Professor Suthep Junkiaw, who runs his own forest solutions company, as witness. Simpson's company ETA Globacan, represented by partner Supot Kasisopa, would finance Kasetsart's research and supply foreign expertise where necessary.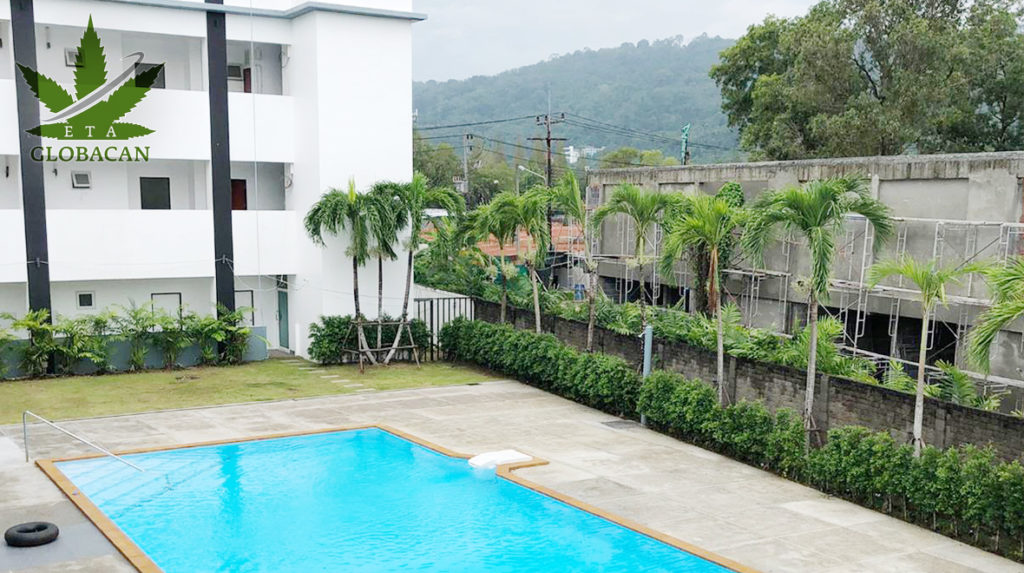 On Simpson's 'Emerging Trends Advisors' website he also announced he would provide a hospital for cancer victims on Phuket, displaying pictures of a villa complex called Baan Sai Jai near Phuket town, which he says is part owned by one of his new directors.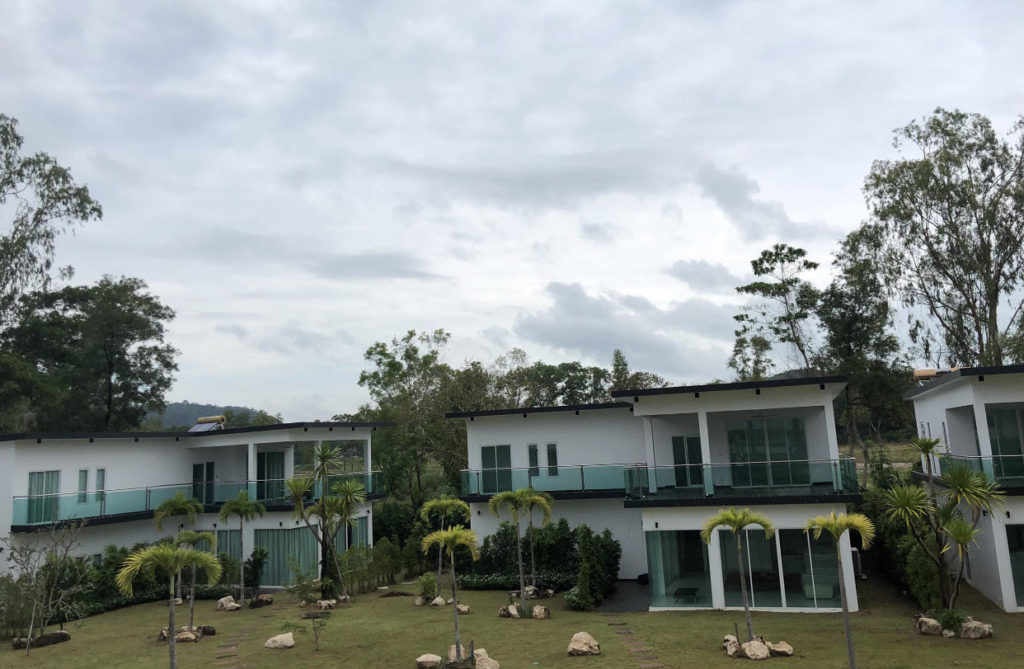 But, perhaps alerted, the Dean of the Faculty later instructed ETA Globacan to take the name of Kasetsart off his 'Emerging Trends Advisors' website. There is no mention of a 75%-25% split in the LOI.

All this is all up in the air and a far cry from the days when Simpson went on local television in Pattaya to promote his website saying "Pattaya is the best city in the world."
Now, he's not so sure. This week he was spitting fury at his perceived enemies freely using the words 'c*nts' , 'w*nkers', 'pr*cks, and 'thickos'.
Currently he is also in conflict with the major Pattaya developers New Nordic and Matrix. New Nordic were former business partners for which he found clients and later withdrew them into his own business.
Matrix, he claims, is hanging on to some 16 million baht's worth of property he says he has bought. Accusations and counter – accusations of fraud are in the air. Will they make it to court? Yes insists Simpson. The documents are all prepared. Matrix staff are puzzled.

"I'm f***ing furious and disgusted at the lengths people will go to for money.
"Lots of people very interested in my downfall it appears. I'm just about to start multiple law suites. I've got nothing to hide, be ashamed of, or worry about."

emailed Simpson with no sense of irony

After arriving in Pattaya in his 20s, as a self-confessed 'womaniser' Simpson claims to have had several re-awakenings. Describing himself as a 'trader' he went headlong into the property business.

He had formed LovePattayaThailand after his first re-awakening in 2014, he said, when he decided his philandering days were over and he needed to be a good father.
Simpson's first denial

"I unexpectedly became a father under circumstances that can only be described as 'not ideal.' I was contacted by two women both of whom I didn't recognise claiming to have my babies. After taking DNA tests it was confirmed they were both mine, a boy and a girl who are four months apart from different mothers."

The second re-awakening came, however, in 2017 when French national Cedric Servan complained to police that his two children, a 5-year-old boy and an 8-year-old girl, had been sexually assaulted by Simpson, who had taken up with Mr. Servan's Chinese common-law wife. The story gained Thai national attention after a distressing video clip emerged of the children screaming and refusing to be returned to their mother. But there was no prosecution and Simpson adamantly claimed he was innocent.

Nevertheless, after claiming he had taken legal action against newspapers for libelous stories such as one in the Khao Sod (English) he decided to quit Thailand and break his relationship with New Nordic, which by now he was claiming was operating a Ponzi.
In 2018 he claimed that he was leaving Pattaya to go to Kolkata, India, for a better job as Managing Director of the Aditya Group, which runs schools in the 'City of Joy', to give his children by the two Thai women, 'a better environment and education'. He said that the 'Head Office of Emerging Trends Advisors was moving to Kolkata with him (along with funds from former Nordic clients).
'Emerging Trends Advisors' was marketing Aditya Bonds under, he claimed, the scrutiny of KPMG and CBRE to fund the Aditya Group which he said had a US$20 million debt. (CBRE refused to confirm).

But he was back within a year, while the Aditya Group faced demonstrations with parents picketing the main school, after the board, announced a 40 per cent fees hike.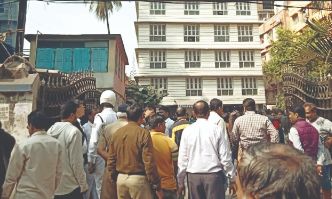 He was no longer M.D., and no longer sending cash to the company, after fall-out with the board, which, he said, did not agree with his way of doing business.
Aditya Bond holders have not recently been paid, he admitted.

He has sent letters out apologising in delays to monthly payments to his investors.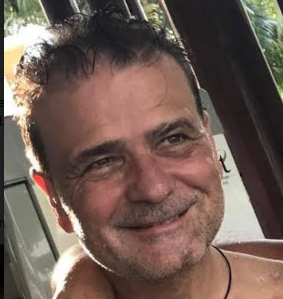 So who is David Simpson? He describes himself as a 'trader' stating: "I manage money for some of the wealthiest families in the world. Completely provable."
He arrived in Pattaya, initially as a tourist and was followed by his father and two brothers, Jay and Paul, and later mother, Jacqueline Chapman.

His qualifications in financial dealings were limited to entry level Financial Planning Certificates which were required to sell insurance door-to-door. These he had obtained in his eight months with the 'Co-op' insurance company a subsidiary of the British retail grocery group.
The family had a history in second-hand car sales, trading and betting, or selling insurance or mortgages in rural Suffolk.
Simpson and other members of 'LovePattayaThailand' had also worked for Anglian Home Improvements putting up people's conservatories and installing double-glazing. (The company was featured for its sharp practices on the BBC consumer affairs programme 'Watchdog')

When he arrived in Thailand Simpson's house in Suffolk was the subject of a compulsory wind up order and he had to send the keys to the bank.
For the previous years had turned to professional gambling and his misfortune was the end of a 'lucky streak on the horses', aided initially legally by computer software and satellite images.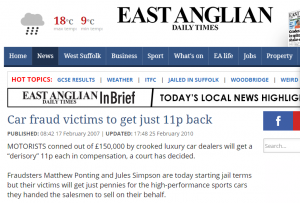 The Simpson family pulled together in the crisis as they did when his father Jules Simpson, together with others was jailed in 2007 at Ipswich Crown Court for two years and three months for fraud, and banned from running a business for six years.
(Trading as Suffolk Sports Cars the group had put an ad out on Autotrader describing their company as a market leader selling sports prestige cars. They took in cars for sale and just kept the cash, the court was told.)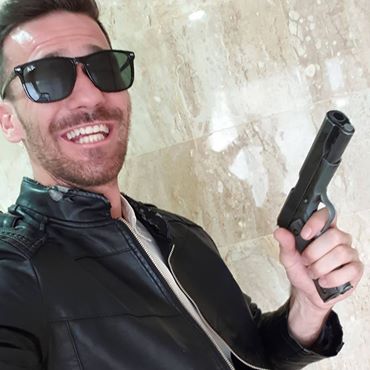 Several members of the Sudbury mob came from a street called Adair Gardens, Sudbury and worked with Simpson in the home improvement business with Anglian.
David Simpson and his father Jules, who was not banned from running any business in Thailand, and brothers Jay, and Paul, could all be seen about town promoting LovePattayaThailand, even taking to television to promote their affection for the city and their guide to its go-go-bars, pubs, and especially property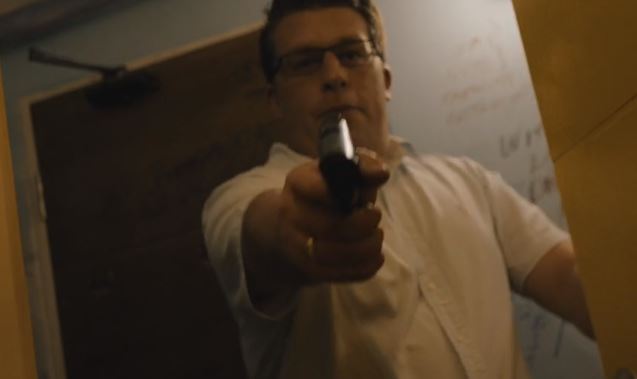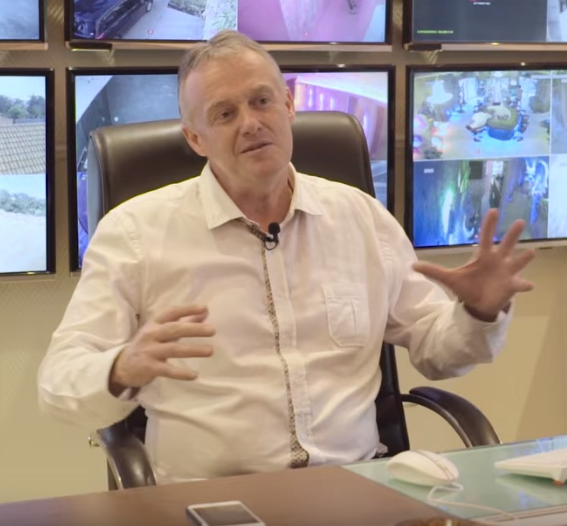 For a while Simpson promoted ETA as the 'sole agent' for the properties of New Nordic, owned by Norwegian Kurt Svendheim, who had flooded the Pratamnak area of Pattaya with his orange decorated condos and hotels.

The Nordic deals were backed by Karlsson, whom Simpson had taken on as his Chief Operating Officer.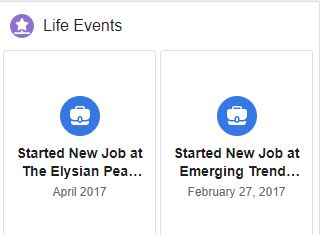 According to a United States (Northern California) warrant after an investigation by IRS-CI Washington, D.C. Cyber Crimes Unit, Karlsson had allegedly cheated more than 3,500 victims out of US$11 million in web scams involving knock down prices for gold.

But what Karlsson 'lost' in cash for investors was small fry compared to Kurt Svendheim's previous venture.
But Simpson says he knew nothing of his partner Karlsson's other activities.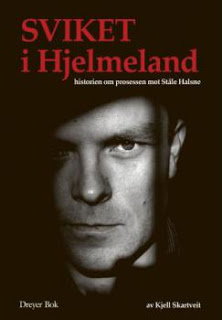 Svendheim is the principal subject of the book 'Sviket I Hjemeland' or 'Betrayal at Homeland', which is a story about how Svendheim almost took down the Norwegian Hjemeland Sparkasse (bank).
His property ventures in Brazil and Bulgaria eventually went belly-up. Certainly. the bank lost US$80 million, but Kurt was now safe in Thailand and blaming his problems on the recession. He is now building similar ventures in Thailand and Africa and enjoys a lavish lifestyle.
Pattaya Police raided one of his parties and found fast cars, fast women and free flowing champagne. No crime was committed. It would be safe to consider the possibility that this was just another police 'shakedown'.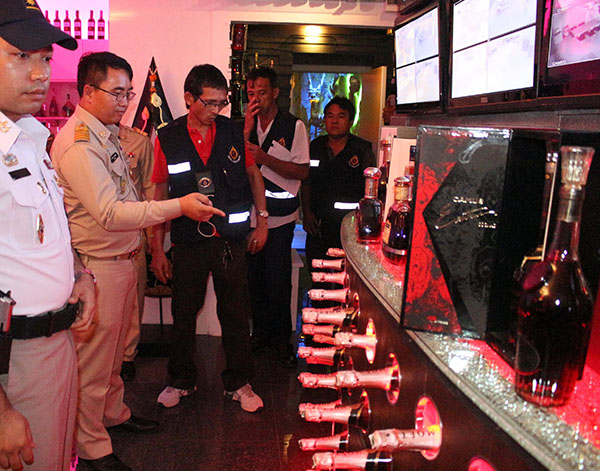 "Unless you are prepared to lose $200,000 it might be better to do some more due diligence. Bonds secured on property are by no means watertight."

Bond Review on New Nordic and Emerging Trend Advisors

'Bond Review' which examined joint offerings from Emerging Trends and New Nordic stated that both companies made misleading statements.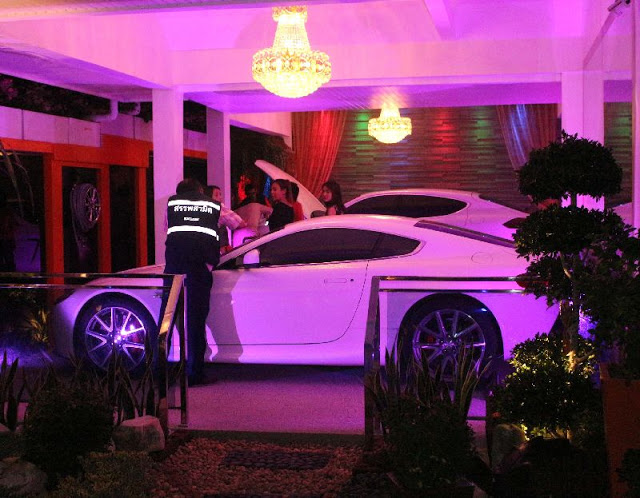 Simpson said he had had a falling out with both Karlsson and Svendheim.
That's when luckily he met the two brothers of the Aditya group and promised to clear up their problems with his Aditya Bonds.
Aditya Bonds were going to be a winner and all the cash would be channelled through another company he ran in Singapore called Tectona Pte managed by his mum.
As Managing Director of Emerging Trend Advisors (U.S. Delaware registered) he would issue the Aditya Group Bonds through an SPV (Special Purpose Vehicle) Tectona Advisory Pte, of which he was the Managing Director and his mother Jacqueline Chapman was the majority shareholder, and the cash would be sent to Aditya, of which he had been appointed a Managing Director. The US S.E.C would have trouble controlling that.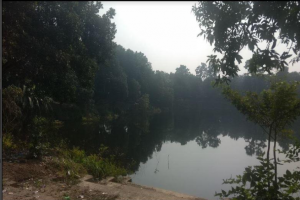 Punters were offered high returns on their investment and the property Simpson had offered as collateral for his Aditya Bonds was land with, he claimed, 'planning permission for housing' in Kolkata.

The land and lake looked quite pretty but a lot of it was probably not so easy to build on in the rainy season.
Meanwhile his dad Jules of 'Autotrader' fame was furiously busy trying to sell Aditya bonds from Pattaya and you could tell he was from farming country. He emailed a prospective client advising him not to invest elsewhere as surely it would only give only 'poultry' gains.

Back from his venture to West Bengal, where his children were not registered in school after, all Simpson said: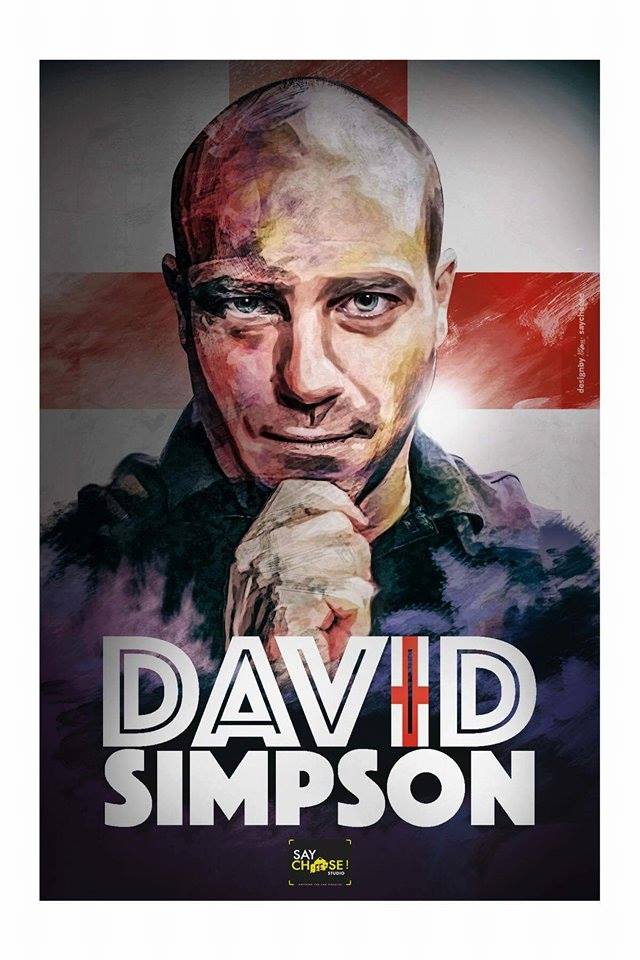 "There have been some disagreements between me and the brothers in what changes needed to be made.
"The decisions (they) made I felt left the future of the organization vulnerable and it was completely my decision whether I would continue to raise money for them.
"I made the decision not to raise more money as I felt with the decisions made and with the real estate market India being far from good that the current exposure against the assets was enough already.
"This obviously didn't go down particularly well with them but that wasn't my primary concern."

Despite claims that Emerging Trends is regulated in the United States, these investments are not regulated there due to lack of paperwork – not that the U.S. S.E.C. has much powers in Thailand.
Further, ETA, which Simpson bills as the 'modern equivalent to your High Street bank' is not registered with the Thai Securities Exchange Commission He claims its just a property marketing company even though its abundantly clear that the only person with his hands on the investment cash is David Simpson.


Meanwhile Simpson had another re-awakening this year. On his ETA website, he wrote:
"The (Pattaya) real estate market is entirely unregulated which means the agents are not required to have any knowledge of the industry, and the job isn't being done to the standard it should be.'
"Lies are being told. There are more than a few real estate agents in this town that would 'steal the sugar out of their grandmother's tea. Basically they will say anything to earn a commission."

There are thousand of unsold/unoccupied condos in Pattaya and Simpson had woken up, figured it all out and come out with a plan. You give him the cash to buy the property, sign over your Power of Attorney, and sit back while he sends you the monthly profits. The property deeds will be safe in 'escrow' in the hands of his lawyers (in Thailand) and you also share profits in a future sale.

"The client is the mortgage provider and receives a monthly interest plus a capital gain paid at the end of the term. The client is providing me with a mortgage and his principal is secured by a real estate asset worth approximately 50% more than what he invested. In a 1-million-baht investment investors get 8% net paid monthly and 1.1m back after 5 years.
If ETA is ever 90 days in default then the rental guarantee plus the right to buy back are void and the client has just made a 50% capital gain."
"It's schoolboy stuff," he says.
Indeed. What's not to lose? The answer may be everything. There is no such escrow law in Thailand. Powers of Attorney (POAs) have to be signed in front of an Attorney. Nevertheless in real estate fraud in Thailand false POAs and forged signatures have been used widely. When buying property in Thailand one should not forget the Thai idiom 'The sugar has entered the elephant's mouth'.

Recent investors have not received their monthly payments which he puts down to the latest 'criminal actions' against him.

"We are experiencing cash flow issues, and unfortunately, our clients are now feeling the impact resulting from the problems caused by the offenders. The cash flow problems have led to us being late on paying our investors their returns.
"We won't lie and pretend that the behaviour of these people didn't have any effect, it did, and the cost of the damage is into hundreds of thousands of dollars, and months of delays. And it will still increase further – but we will recover," he said.

He added he was suing and would expose former friends and employees of the Sudbury for, amongst other things, 'benefits fraud' in Britain and 'stealing from clients', 'embezzlement' and not having work permits. The latter may have something to do with claims that he sold 'directorships' of his companies to enable 'work permits' for members of the Sudbury mob.

Simpson added: "ETA have hundreds if not thousands of agreements still in their investment term, every single investment is secured by real estate that is either held by the investor themselves or with a 3rd party law firm with a minimum of 15 years trading, none is held by me.
"Even if I were to die, run away, retire tomorrow, all of ETA's clients would have real estate assets to sell and the likelihood is that the proceeds of the sale would be more than the amount they invested."

I cannot find twenty let alone hundreds or thousands of such real estate assets certificates (chanotes). Anybody who has been offered one by Simpson would be well advised to take it. The POA's are not legal unless they are sworn in front of a lawyer.

Neither of the Aditya brothers replied to requests for comment. A spokesman for Matrix said a statement was being prepared but 'Matrix placed no credibility on any claims by David Simpson unless they could triple-check them. The company had had no indication of legal action and 'awaited with interest'.
LINKS
Roger Karlsson indictment
https://www.justice.gov/usao-ndca/pr/alleged-cryptocurrency-fraudster-arrested-thailand-charged-multi-million-dollar
Kurt Svendheim
https://www.andrew-drummond.com/2015/10/04/thailand-dream-holiday-boss-living/
Emerging Trends Advisors/New Nordic – Bond Review
https://bondreview.co.uk/2018/03/06/new-nordic-emerging-trends-re-corp-unregulated-bonds-paying-up-to-7-per-annum/
Emerging Trends Advisors Aditya Bond
https://emergingtrendsadvisors.com/aditya-group-bond-information/
Aditya Group
http://adityagroupindia.org/our-family/