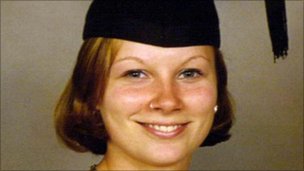 Tomorrow August 10th will mark thirteen years since the murder and rape of Welsh backpacker Kirsty Jones, 23, in Chiang Mai.


Currently Dyfed Powys Police are planning to re-interview the British backpackers who were staying at the Aree Guest House in Chiang Mai. Actually they do not have the authority to do so.
They have done this before with partial success only because of the legal restrictions.
The murder investigation has long since been in the hands of the Department of Special Investigation, so the DSI officers technically have to carry out the interviews and several are travelling to the U.K. to meet some of the guest house's more colourful characters.
They hope that the guests and guest house owner Andy Gill will feel freer to talk now.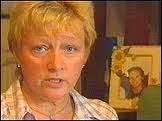 Mum – Sue Jones
The failure to solve the murder has been made more galling by the fact that for 12 years have had a perfect DNA match for the killer or his accomplice, which is of SE Asian origin.
That did not stop Thai police from accusing many foreigners.
Meanwhile at Chiang Mai City Life Publisher Pim Kemasingki has written a piece and publishes a touching poem from Kirsty's mother.
You can find it here