Two British financial scammers, exposed on this website for taking down punters in the Boston Asset Management scam are at it again promoting the IXE Group which is offering a 9 per cent return to investors.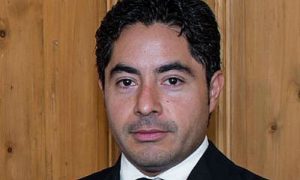 If this sounds like the LM Managed Performance Fund, where nothing was managed and nothing was performed, then it is. The IXE Group of company has only two employees but on its website it is running companies in Switzerland and appears to own large chunks of South America.
Its boss is the free spending Mexican Alejandro Garcia
The two main promoters of IXE are Bryan Gauson and Keith Wotherspoon. Gauson has been banned from being a director by the Edinburgh Court of Sessions.
But Wotherspoon  held a directorship of IXE Aggro for a brief period when the company was formed in 2013.
This may because his name came up on the net as a director of the company – and that would have put off investors who did any basic due diligence.
This site has had multiple requests to take down the original story published here. All were declined.
Reports suggest Alejando Garcia, Gauson and Wotherspoon have so far lost US$100 million of client funds already. Investors are being paid interest on their capital – but if they withdraw their capital that would be quite another matter.
It seems, and this is not new, that IFAs who are being approached by Gauson and Wotherspoon to promote IXE, are not doing their due diligence.  The commissions are just too good.
We have seen it all before.
Gauson was of course a regular for the King's Cup at the Royal Regatta in Phuket, Thailand, with his yacht Piccolo. He is now also interested in horses and carriages and boasts an article in the Horse and Hound.
Formerly Malaysia based they are both back in blighty but funding their Asian trips on this latest scam.
LINK:  A LIFE ON THE OCEAN WAVES – BUT WITH WHOSE MONEY?