THAILAND'S POSSIBLY MOST DECORATED FOREIGNER TAKES NEW THAI BRIDE UP THE AISLE
(Flying Sporran's Midweek Social Diary)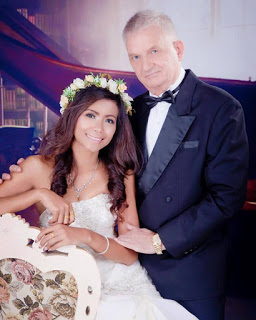 Wow! When it rains it pours. Having just congratulated Colin de Jong on being tracked down in Pattaya by the daughter he was parted from many years ago – it seems I have to congratulate Niels Colov, the well-known Danish enforcer who for many years has been quite aptly it seems head of the Pattaya Police Volunteers.

Colov, a prominent figure in the 70's Copenhagen's red light area of Vesterbro where he was jailed for coercion, pimping, and a few other things, is apparently getting married to a woman called Pooky.
This slipped into my email.
WEDDING OF POOKY & NIELS
We are happy to announce that the glamorous Wedding Reception of Patsanun "Pooky" Rodma and Niels Colov will take place on FRIDAY 28. AUGUST 2015 at 18.00 pm at Town-in-Town Hotel on Pattaya Central Road in Pattaya City. All friends of the married couple and the 'Pattaya People Media Group' are cordially invited to attend the Wedding Reception.
We expect more than 1,000 people in attendance, to enjoy great food and fantastic entertainment, have their photo taken with the married couple and wishing Pooky and Niels all the best in their married life.
People from all over the world have announced their attendance and it will indeed be a "who-is-who" in Pattaya gathering. Efforts are in the process to make this the wedding of the year in Pattaya.Wedding of the year!

1000 people from all over the world? Wow. Wonder if any of the old mob are coming from Copenhagen.
Its seems also that Niels Storm Martens Colov is leaving Pattaya and relocating an hour down the road to Rayong. There's lots of burly oil men down there I am told.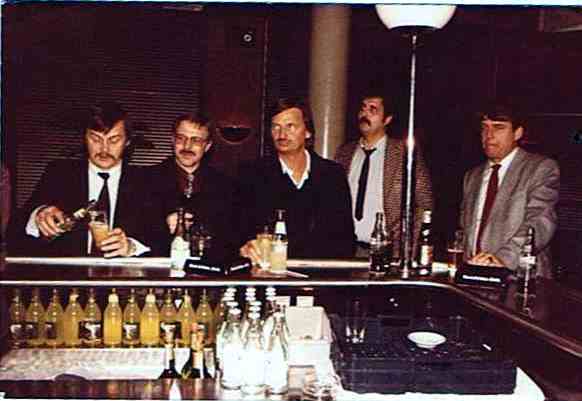 Niels having a laugh with buddies in Vesterbro, Copenhagen in the old days
Last year at his 65th Birthday Celebrations – also in the Town-in-Town – guest of honour was General Saiyud Kerdphol, former Supreme Commander of the Royal Thai Armed Forces.(1981-1983) who lives in the area. Kerdphol is author of 'The Meaning of National Security' and supporter of Privy Councillor Prem Tinsulanonda.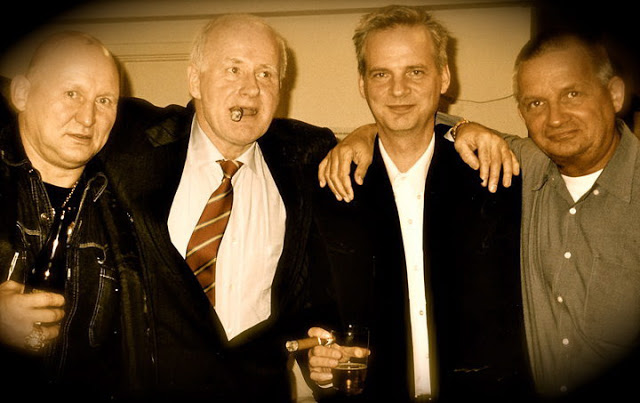 With on the left Danish career criminals Lonne Fristrup Jensen and Leon Owild
So this may spell an end of an era for the reformed pimp who became a police star, President of the Rotary Club, Knight of Rizal, Police assistants chief – not to mention a recipient of the fake Unesco Cross and finally being blessed by the Pope.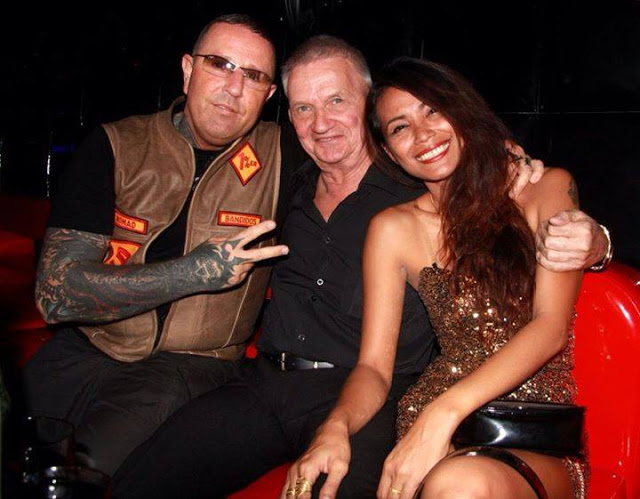 With 'violent' Bandido Brian Sandberg and Pooky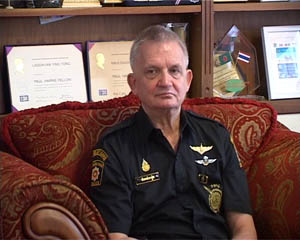 As leader of the Pattaya Police Foreign Volunteer Assistants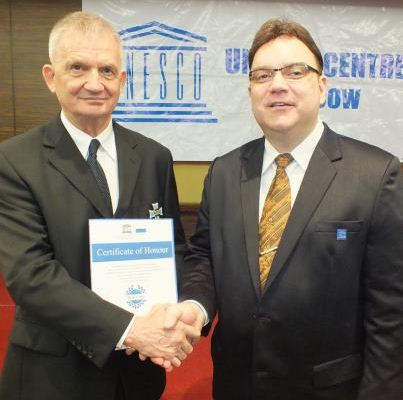 Receiving the UNESCO Cross – which does not exist – in a grand ceremony in a Bangkok hotel

And finally below – Knight of Rizal.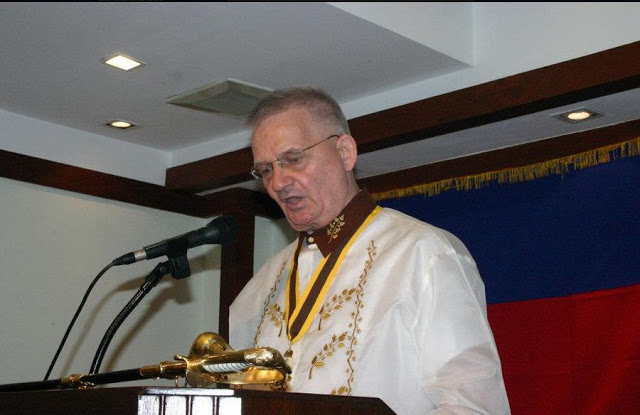 This is all so hard to take in – but reports from Rayong has had him visiting the area several times recently.
As with Colin de Jong – an Elvis impersonator – I feel obliged to close this on a musical note. If you loved Colin de Jong you're going to love this. Spot Niels slipping in at 3′ 15 secs.