POLICE CHIEF REMOVED – NOW ISLANDERS WANT FEES TO PREVENT MURDERS OF TOURISTS
Flying Sporran Comment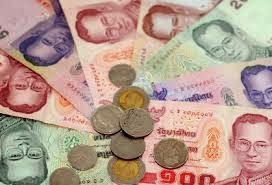 Well here we go again. They are doing their best to spoil my prediction that there might be a logical 'Agatha Christie' ending to the Koh Tao murders.
Today the Nation newspaper is reporting that the Koh Parish Council, well you know what I mean but these guys don't exactly talk about the upkeep of hedgerows, want to impose a fee for tourists visiting the island. It's not a fee against getting murdered specifically. It's a fee to pay for safety measures.
They like fees on Koh Tao, where the Nation has already reported that illegal Burmese migrants pay police 500 baht each month and get a card with a picture of an animal. This month it's a turtle.
If the tourists pay the fee and get murdered will they get their money back?
And what safety measures? Are they going to place their own 'Thai buddies' on rocks overlooking foreign young couples holding hands walking along the beach and gazing up at the stars? Or does the money go straight to the killers as in 'Somchai leave off these guys, they've paid up!'
They could save staffing by having the killers man the turn-styles, machetes and hoes dangling from their belts.
The islands got 'Thai Buddies' already. They are the local DJ beach boys who often sit on the beach after the bars have finally closed and seem to be the only ones active on Facebook at 6 am.(On Sept 15)
It seems little thought is going on here – the Prime Minister has vetoed the idea of tourists wearing wrist-bands with their details on it, so the killers can read who they have killed.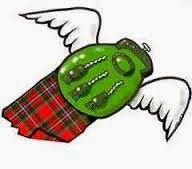 The Nation is also reporting that General Panya Mamen has been transferred from his job as Head of Regional 8 (South Thailand) Police and moved to be Assistant National Police Chief. That looks like a promotion, but looks are everything in Thailand. I am not sure how many assistant national police chiefs there are.
That's a bit unfortunate because he is the one making the predictions that the riddle will be solved this week and is the person authorised to talk to the media.