WILLIAM GOAD LIVED OPENLY IN PATTAYA WITH GYPSY BOYS WHILE ON RUN
British paedophile William Goad, 68, a man accredited with some 3,500 cases of child sexual abuse has died in Albany Prison on the Isle of Wight in the U.K.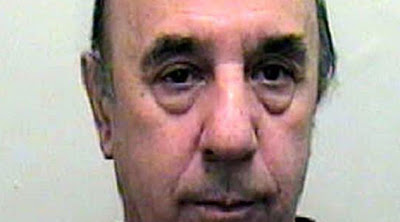 Goad was arrested in Britain in 2004 after returning from Pattaya, Thailand, where he had been living comforably in exile under a false passport .
British law enforcement officers based at the Embassy in Bangkok, then headed by Customs Investigator John Hector monitored Goad's movements liaising with DC John Livingstone in Plymouth.
In Pattaya he lived with two Irish travellers, aged 15 and 16, whom he had known for several years, and he paraded them around gay haunts in Boyz Town and Sunee Plaza.
It is understood that a number of bar owners in Sunee Plaza knew his real identity and why he was wanted by British police.
Goad who became a millionaire as a market trader in Plymouth, Devon, was finally jailed for life in 2004 on 16 sample offences against young boys. He boasted of abusing 142 boys in a year and was unremorseful.
He was described in court as a 'voracious, calculating, predatory and violent homosexual paedophile'
He controlled his victims threatening violence against them.
His victims, two of whom later committed suicide, spanned three decades and he was arrested in a police operation known as 'Operation Emotion 2'.