FAKE SCOTS LAWYER IN THAI PORNO ROW NEEDS CASH FROM DRUGS TRAFFICKER, WHO WAS EATEN ALIVE BY BUGS, TO PAY OFF U.S. PENSIONER HE CHEATED, WHOSE SON WAS JAILED FOR CHILD SEX ABUSE CASE – AND THE 'LAWYER'S' CHARACTER WITNESS IS A FORMER BROTHEL OWNER FROM MELBOURNE!
(Yes. All human life is here)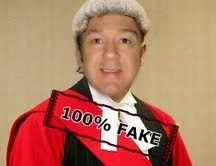 Fake lawyer Brian Goudie has fifteen days to find about 7.9
million baht (US$243,000) which is somewhere around the sum of money a civil
court has ordered him to pay 76-year-old American citizen Barbara Fanelli
Miller for representing her son as a qualified British barrister and then
cheating her.
The 47-year-old conman from Falkirk in Scotland was on
Monday given the last chance to pay up in a private criminal case brought by
Mrs. Miller from Madison, Wisconsin, through Sukhothai Lawyers in Bangkok, on
charges of fraud and falsely posing as a lawyer to commit fraud.
Brian Goudie, Convict E0000274 in Hakea Prison, West Australia, was accompanied to court by David John Hanks, former licencee of Masquerades Brothel in Melbourne, who has acted as his 'power of attorney' in past cases and has testified to Goudie's honesty.
While they already have a civil judgment against him in
their favour, Mrs Millers' lawyers
believe that criminal proceedings have focused his mind.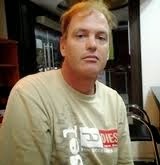 Greg Miller
He has already spent a couple of nights on remand in Nong
Plalai jail Pattaya. To that aim I
believe they have upped the price to 9 million baht (US$278,000) as there have
been costs to pay.
However it remains up to Mrs. Miller to see is she if
willing to drop the charge in favour of a fullsome settlement, or be left
trying to find the cash herself, which should not be hard if she could seize the Jaggy Thistle anyway as the shares are registered to Ramadin Holdings, a non functioning company (majority) owned by Brian Goudie, and Brian Goudie himself.
Goudie
was ultimately responsible for getting her son Greg Miller 38 years in prison
for child sexual abuse and on the internet he accused Mrs. Miller of trying to
bribe the police.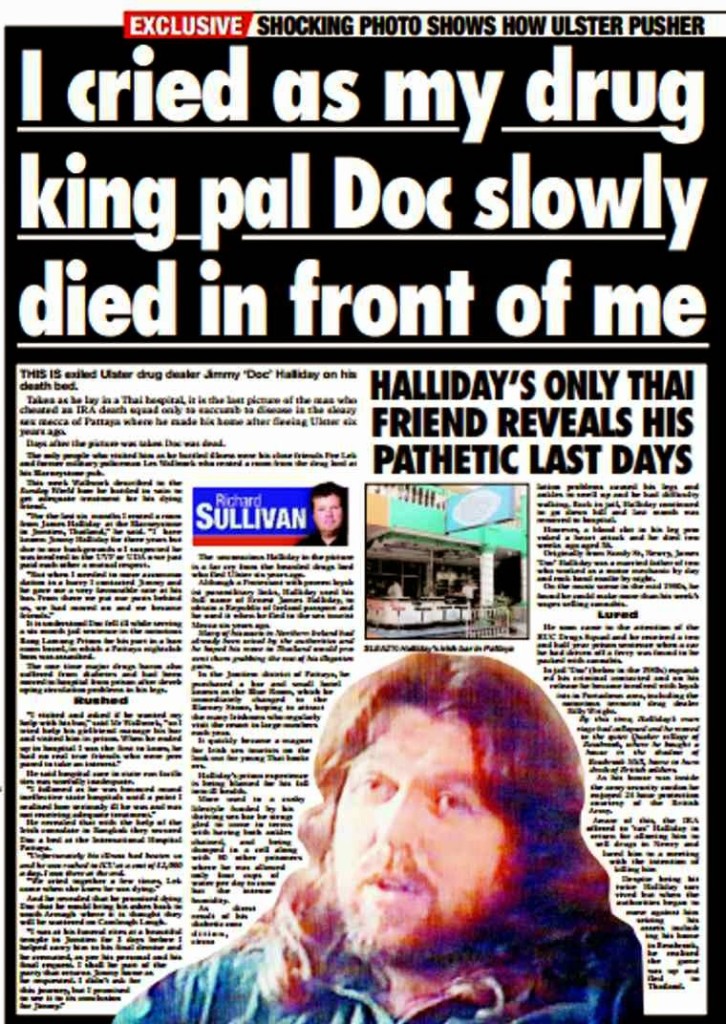 Report of Halliday's death
He has further stated that rather than pay her a penny he
would rather give the cash to charity.
All this of course he has now had to get off the internet
at least from his 'Case-Watch-Asia. Blogspot' which he has closed and from his
Brian.Goudie.blogspot.
But in case he has forgotten this is what he said about his Miller and his mother.
"I have today been advised that an unspecified number of children who allege they were sexually assaulted by US Expat and convicted paedophile Gregory ' Greg' Miller are to sue Miller and his family!
"Alba Laws LLP was contacted via Brian Goudie, and have been asked to disclose how much money is being held in trust for Miller so it can be seized on behalf of the victims – I think this is a fantastic idea!
"The victims have also thanked Andrew Drummond for publicising the fact that there is a disputed amount of USD 300,000 in Thailand in relation to Miller.
I understand that Alba Laws LLP has agreed to cooperate fully so that the money can be paid out to the children."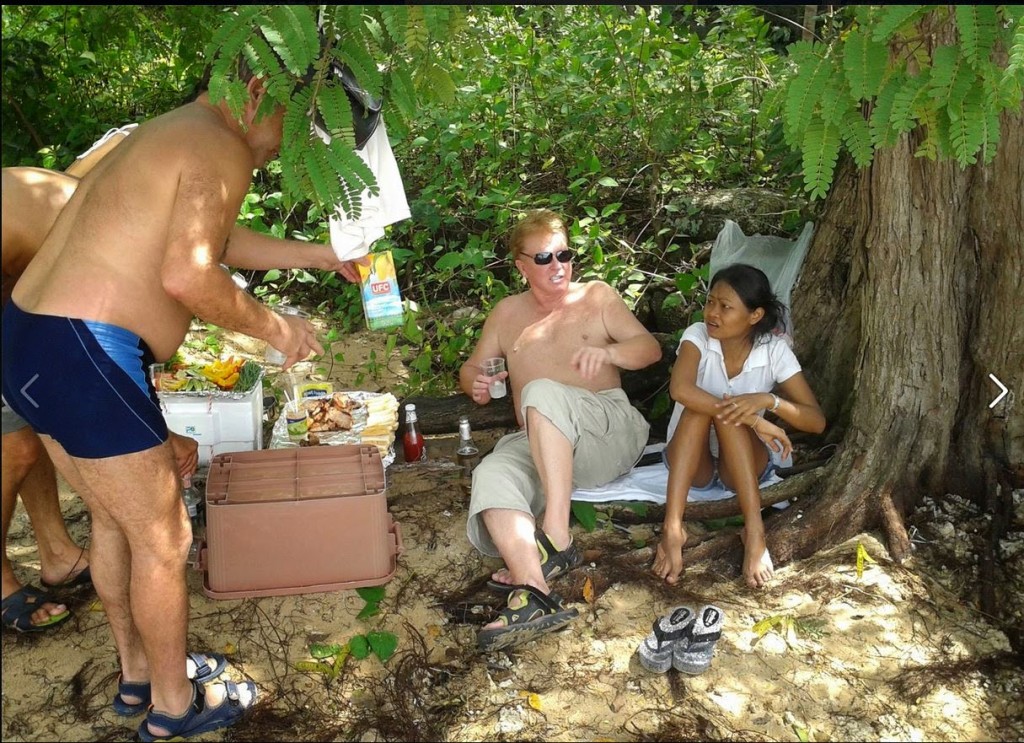 David Hanks at Bang Khao Bay, Samui – another Goudie property – but the beach is yucky.
Alba Laws is of course the 'legal company' Goudie set up to defraud people like Mrs Miller. So when he says Alba Laws contacted him he means he is just talking to himself. These children will not be getting any cash of course unless Mr, Goudie want to put his hands in his own pockets where he will find little of substance.
But now its time to be more prudent. That is why he has been furiously deleting from the net.
But he has unwisely still left a lot of stuff not out there
through his pals Drew Noyes and David Hanks.
Another stumbling block is of course his former girlfriend 'Nang'
whom he appointed as Managing Director of Jimmy International – the company
formerly owned by former Ulster drugs trafficker Jimmy 'Doc' Halliday – a client
of Goudie's who died from the flesh eating disease, necrotising fasciitis,
acquired in Nong Plalai prison where he was detained for assault. He gave Goudie his power of attorney on his
death bed.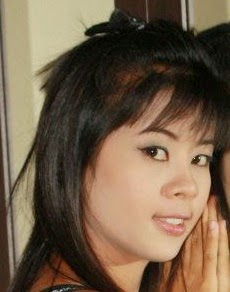 Nang
Nang was upset at Goudie's behavior. Not only did he trade her in
for a younger 19-year-old from somewhere called 'Misty's' he totally dismissed all the work she had done on his
behalf in the past – including getting Jimmy's property.
She had refused to resign as Managing Director and until she
does or the board has a full meeting technically her permission is needed to
sell the premises which are worth some US$370,000 more than enough to cover her
costs.
Part of the deal would need to be that Nang withdraw a case
against Goudie that he put up pornographic pictures of her on the internet
after she thwarted his plans to get the cash for himself earlier by making a
sale.
FOOTNOTE: In the UK of course Goudie would not only have been jailed but his assets would have been seized. As this is Thailand expect the central characters merely to follow the money.