GEORGE GOES FOR ALL OR NOTHING
The Thai-Visa.com media empire of Swede Eric 'George' Anderssen had had a tough year in 2015 and George knew he had to get out with his cash.
From emails leaked to this site it is easy to follow his bids to enrich himself. He had started spin-off project to pull in more cash but all were failing because of his own excessive demands and while he was using the internet – the speed of development on the internet was fast overtaking his own plans.
Travel
He had tried to set up business with Australian Danny Pattison who ran a travel business in Pattaya. And when that he failed he attempted the same with our own Drew Noyes ( currently in the USA having fled an extortion conviction) and that failed too.
Property
He set up Thai Visa Property to cash in on the lucrative and profitable market in selling property in Thailand to foreigners.
Insurance
He set up an insurance deal with AA Insurance in Thailand for which he would get commission off every policy sold.
Legal Services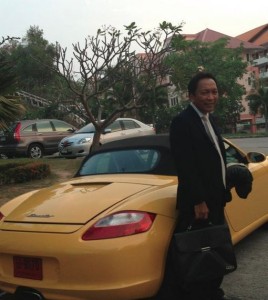 And he set up partnerships with lawyers and lawyers' representatives, Siam Firm Inter-Law and Interactive Associates, who had helped mastermind the frameworks' for Bangkok's avaricious boiler room boys Glen Bullard (now deceased) and Paul Hayward. Siam Firm Inter-Law had been removed from the British Embassy list following complaints.
Somsak Chokapa of Siam-Firm-Inter-Laws was also offered his advice column – Ask the Lawyer.
The column seems dormant.
Funnily top of the list of unanswered questions on the ThaiVisa Ask the Lawyer site at the moment is:
"I was defamed and slandered and libled (sic) on line. I have all the evidence. But the person has left Thailand. Do I persue them in thier home country of here where the offence took place?" –Joeriki123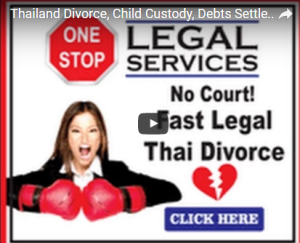 Meanwhile at Thaivisa.com under Law in Thailand and above 'Ask the Lawyer' you will see the heading Marriage and Divorce.
This section is of course sponsored by One Stop Legal Services and here you will see Drew Noyes (currently in exile in the US with no wives and just half his children after fleeing an extortion charge) waxing lyrically on how to get divorced in Thailand and your money and property back.
ThaiVisa.com which was set up, other founder members say, with the intention of providing a platform and problem solving base for the foreign community in Thailand had fast become a platform for fleecing its own community – and readers were noticing.
Most of the money making projects had run into problems. The ideas were fair business ones is normal business ethics applied, but George was demanding too much in commissions. It was not a good deal to book a holiday, rent a car, or take out insurance, when the bigger boys were producing websites where you could actually find better deals.
Records show that Anderssen fell out with AA Insurance and the deal was cancelled by George in a pique.


Travel@ThaiVisa crashed and Rodney Pattinson, who went on to earn money as a comedian hypnotist before returning to Australia, was dropped in favour of Drew Noyes, who promised the world by setting up two travel stalls staffed by Filipinas on the second floor of Tops in Pattaya. Needless to say that went nowhere either.
(ThaiVisa did however go into partnership with Noyes on a 'watching paint dry' legal seminar in Pattaya set up by Noyes with the Chonburi judges.)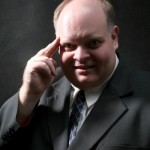 Said Pattinson, who later got on better at Inspire with the new boss Dan Cheeseman
"He wanted us to spend $1000's on a booking engine which ultimately he would have owned. He took THB250 per booking but the total mark-up was THB300 people from Thai Visa were tire kickers anyway. We did much better through AUSCHAM we had decent Corporate Clients"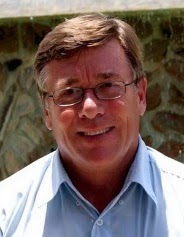 And Property@Thaivisa was having serious problems – so serious in fact that Anderssen's partner in this project Graham Beecham had decided to sue for fraud.
In short it was agreed that they would share the company 50/50 and Beecham who sold Anderssen his home in Orchid Palms, Hua Hin, worked his 'butt off' setting up the business.
Two ThaiVisa Property shops were opened also doubling as bar cafes and then Beecham checked the company structure. He had been allocated just 1 per cent. He hit the roof.
ThaiVisa also now started promoting properties of fraudster Alan Macdonald a well-known rogue in the property industry in Hua Hin who has over 50 cases going through the courts.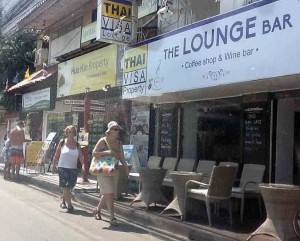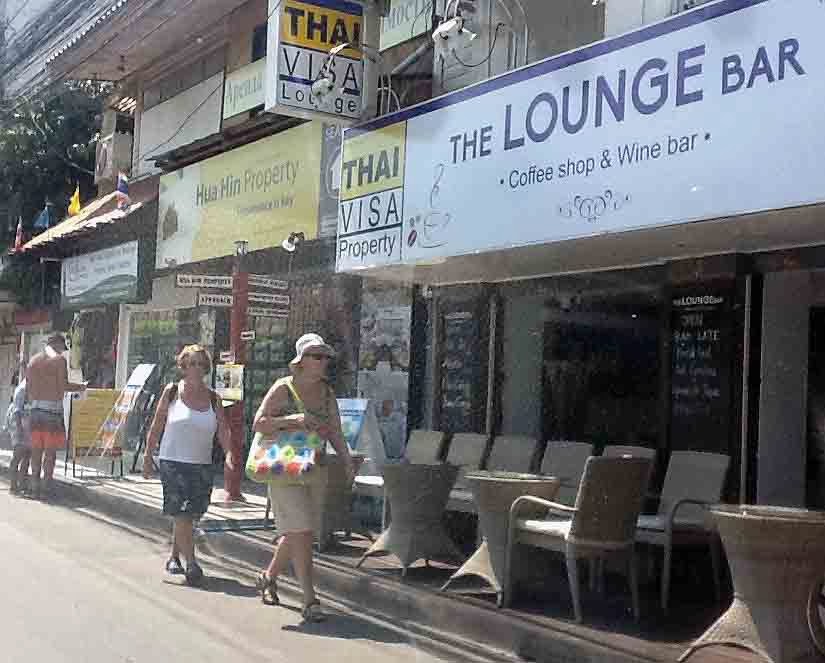 Even estate agents in Hua Hin had blocked Macdonald in their shops.
Many people had lost their life savings on 'properties' from Macdonald, also a bar room brawler, – but Thaivisa did not appear to care.
Beecham raised criminal charges against Anderssen and Anderssen was cornered. The matter was later settled out of court – but both Visa Property shops have now shut.
StickmanBangkok reported that Anderssen was probably scared to go to court for fear of being discovered that he was in fact Lars Jannson – a Swede not definitely not wanted in Thailand.
True or not, it was never put to the test. But a bitter fight about his past had torn ThaiVisa apart and there had been threats to expose him. This resulted in a vicious email exchange and the closure of the Royal Thai Consulate in Brisbane.
NEXT – BLACKMAIL AND BONKING BILLY AT THAIVISA,COM