STAFF TAKEN AWAY FOR ALLEGED DRUGS OFFENCES FROM DANISH SEX DATING KING'S PARTY RESORT
The Scandinavian sex dating King Lars Castenlund Svendsen has been reportedly involved with two serious brushes with the Thai law in the last fortnight at his lavish 'Electric Mango' resort, restaurant and nightspot in the resort of Hua Hin.
The first incident at the resort which is marketed under the slogan 'Expect the Unexpected' was when police raided and took away one of Castenlund-Svendsen's deputies, fellow Dane Karsten Reinholdt Jakobsen and three members of staff and on drugs offences – allegedly cocaine.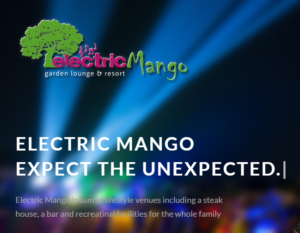 Karsten was reported to have been released later with as the drug involved in the end turned out to be 'merely weed' – 'No bullshit!'
This is an understandable mistake for the RTP. But I understand the file is not closed.
The second incident happened last week when a Turkish national died during a 'foam party' at the resort. I understand that is down to 'natural causes' as in 'heart stopped'.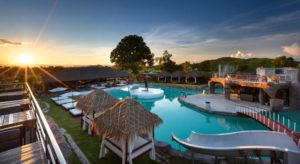 Neither incident appears to have attracted any press publicity.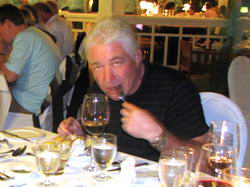 Danish Lars was in partnership with George Mastronikolis in 'Hua Hin Today' and the 'Black Lotus' property company.
This perhaps was not an attractive choice according to many people in Hua Hin as Greek George (above) is involved in law suits from home buyers who appear to feel let down let down by him.
It appears that both George and Lars themselves have now fallen out and are involved in suits and countersuits.
But the arrival in Hua Hin of Lars nine years ago, where he also owns 'Hua Hin Butler' – a meal delivery service from a range of local restaurants (and Karsten Reinholdt Jakobsen's project ) created some rumblings among the foreign 'movers and shakers'.
In Denmark he is best known as the boss of Scor.DK an erotic dating site which took over Sweden's IX and he runs what he calls the Global Network of Love. Rather than use his dating site he came to Thailand looking for love and he now has a new 'wife' and two children.

The Global Network of Love is promoted in a video of Thai Police shooting 'Cupid' who is just about to shoot one of his arrow at a couple who meet over a couple of melons (nudge nudge) in a Thai street market.
The message is 'Don't rely on cupid'. Get your love from the Global Love Network.'

Perhaps Thai Police, who are shown to be rather trigger happy, did not like the video. But in any case Lars is out of the frying pan.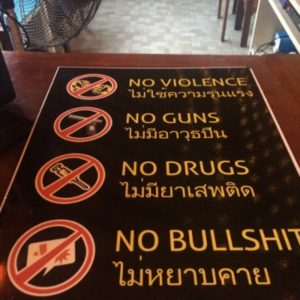 Lars claimed to have a strict no drugs, guns, violence, bullshit, etc., policy at 'Electric Mango' and he promoted classier tourism than that offered across the Gulf in Pattaya.
But one could take the view that he should not have had any trouble with the police at all as among the guests of honour at the launch of Electric Mango by the Mayor of Petchburi were Lt. Gen. ML. Punsak Kasemsant, Assistant Commissioner Royal Thai Police and Lt. Gen. Manoo Mekmok, Commander In Chief, Office of Police Forensic Science, General Royal Thai Police.
(And local police and city officials are regulars at the resort.)
Currently lawyers and forensic scientists are questioning the competence of the Thai Police Forensic Science Division over its investigation of the murders on Koh Tao of Britons Hannah Witheridge and David Miller and the sentencing of two Burmese Wai Phyo and Zaw Lin to death.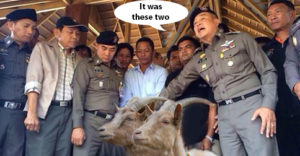 Police Chief Manoo also featured in an amusing New York Times article by Thomas Fuller in 2011, which began :
'Give me your drug dealers, your money launderers, your felons on the lam yearning to breathe free' and recounted how Thailand had fast become a place for the world's 'wretched refuse'.
Manoo, who was then in charge of the Immigration Police Investigation Division was quoted as saying that the system had been changed:
"Fugitives will find it hard to get in. Quite simply they'll have to find another destination."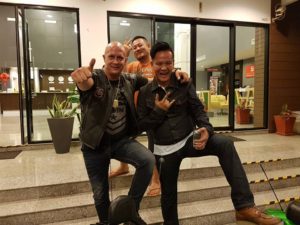 (I should make it clear that there is no suggestion that Lars comes under this category. And by stating he has large tattoos and is a member of the 'Nine' motorcycle club people should also not take this with any derogatory connotations. I am merely pointing out a blatantly ridiculous police statement.)
On the contrary Lars told the Hua Hin Today in a not surprisingly exclusive interview:
"My life in Thailand so far has been eventful and full of amazing experiences; each one of them has brought me closer to what I now see as where I belong – creating an amazing lifestyle project where I myself can feel at home – something that has, so far, been hard to find in Thailand, and especially in Hua Hin, hence Electric Mango was born."
Seeing happy faces on a 'Children's Day' at Electric Mango inspired him to have a Children's Day every second Saturday and he was now also giving to a woman's breast cancer fund.
Added to Lars Scandinavian sex dating empire his company Scor.Dk also hosts 'Escort-Guiden DK' where if you can't find a date on the Global Network of Love or Scor.DK, to have sex with, you can go and pay for the service.
But at 1600 Danish kroner for a 30 minute sex date with these two young women – about 8600 Thai baht or £168- it's easy to see why some Danes are relocating to Thailand though the price margin is narrowing.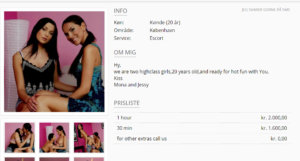 Lars remains unscathed. But is it possible that Lars love affair with Thailand is coming to an end. Has he become 'too big' – as they say?
I messaged Lars. He replied:
'Hey bro! Knew it was a matter of time. Did not read your msg yet…Just responding.'
I'm still waiting.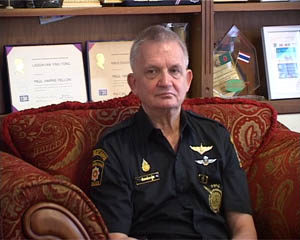 He could of course take advice from fellow Dane Niels Storm Martens Colov a former Copenhagen pimp and gangster who across in Pattaya reached the giddy heights of becoming appointed chief of the Pattaya Police Foreign Volunteers.
Colov also likes Scandinavian biker ganga and is taking things easier in his old age and has remarried to a woman who is now the mamasan in a massage parlour. There's an economy.