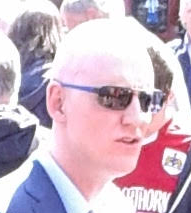 About a month ago Paul John Hayward, a 'Bangkok businessman' succeeded in getting Google to put a block on the website Andrew-Drummond.com. Hayward claimed that he was not a man who made his cash out of fraudulent investment houses (see below).
"We act for Paul John Hayward. We understand from Mr. Hayward that he is a businessman in Bangkok, Thailand where he has been resident for approximately 14 years. That he carries on business as a commercial landlord and operator of a nightlife business in Thailand, including bars and clubs. That he is a man of good character and has never been charged with or convicted of any criminal offence. That he has not been sentenced or imprisoned for any criminal offence(s). That he has recently passed the Football Association's "fit and proper" test taken about his investments in Crawley Town Football Club. The article is defamatory because it states that Mr. Hayward is a criminal fraudster who runs (or ran) boiler room(s) (namely, fraudulent investment houses). The article is also defamatory because it states that Mr. Hayward is dishonest. Mr. Hayward denies these allegations in the strongest possible terms."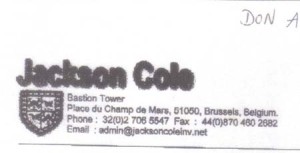 He HAS been in Thailand approximately 14 years which is more accurate than an interview he gave to 'Stickboy' Bangkok. But he has never passed a Football Association 'fit and proper' test – although they are very easy to pass. I, of course, have never claimed that he has been convicted of any criminal offence. 'Boiler room' bosses do not get convicted of anything serious in Thailand if they have the cash. That was one of the points of my investigations.
In his interview, or rather in the Stickboy blurb about him, Mr. Hayward claims he is the victim of a journalist, but does not explain why? His only challenge to me before publication was 'Prove it!' – Not emphatic denials.
However, as a journalist, I have followed all the proper channels and procedures. I have provided documentation to in Thailand, the Anti-Money Laundering Office, the Department of Special Investigations, and in the U.K. the Serious Organised Crime Agency, now the National Crime Agency and have spent a considerable time in meetings with the Economic Crime Unit of the City of London (City Fraud Squad) as has a victims group going by the name the Confederation of Defrauded Victims.
The City Fraud Squad officer D.I. Nigel Howard, who investigated Paul Hayward, when he was calling himself Paul Hilton in 2003, was sanguine, referring to a specific scam Hayward played on thousands of British 'investors', using a company called Jackson Cole with a serviced office in Brussels to get Brits to buy phony shares in a company called Secure Tee, as 'historic'.
But the victims are still around, some having to resort to social security benefits in Britain because their pensions have been sunk.
The City Fraud Squad, which arrested the wrong Paul Hilton in Hong Kong (a photographer with the same name), has obviously no hope of recovering any of the cash'. But I do not think a police action against boiler rooms ever has.
They are also aware that Thai police are involved in aiding Hayward, for a fee. Another officer on the same Fraud Squad team joined HSBC as Head of Security. HSBC Hong Kong was a depositing bank for Hayward's and other boiler room scammers.
Thus, the officer was now charged with protecting the bank and defending its policy of accepting the proceeds of crime, or at least not asking embarrassing questions. Citizens by law must declare large bank transfers. Banks don't – they just have guidelines!
The frauds, which can be directly attributed to Paul Hayward date back to the late 90's and early 00's.
They are well documented and many ex-boiler room employees have identified him as the man I revealed exclusively in 2015, who had bought into Crawley Town Football Club (which is in the Football League, not FA).
That money defrauded from victims in the U.K. Australia and Europe has been invested in the sex trade in Thailand.
An estimate by the CDV (Confederation of Defrauded Victims) suggests Hayward may have got away with in excess of US£200 million.  That would make sense looking at the accounts of the Secure Tee scam.
'Google' may be in a less than enviable position that they may be sued for alleged libels attributed to me. Andrew-Drummond.com is a Google-hosted site. I am therefore moving it from their direct control.
Hayward's interview with Stickboy attracted considerable mirth in Bangkok. But don't take my word for it, read about Paul Hayward from other sources.
Start here: 
https://fraudrecoveryblog.wordpress.com/
The Enduring Mystery Of Crawley Town's Far Eastern Connection
PAUL HAYWARD – "I'M CLEAN" CLAIMS BANGKOK'S SELF PROCLAIMED 'KING OF THE CLUBS'