'I'm going to have to leave Thailand or I'll be killed," said British barrister in luxury property project.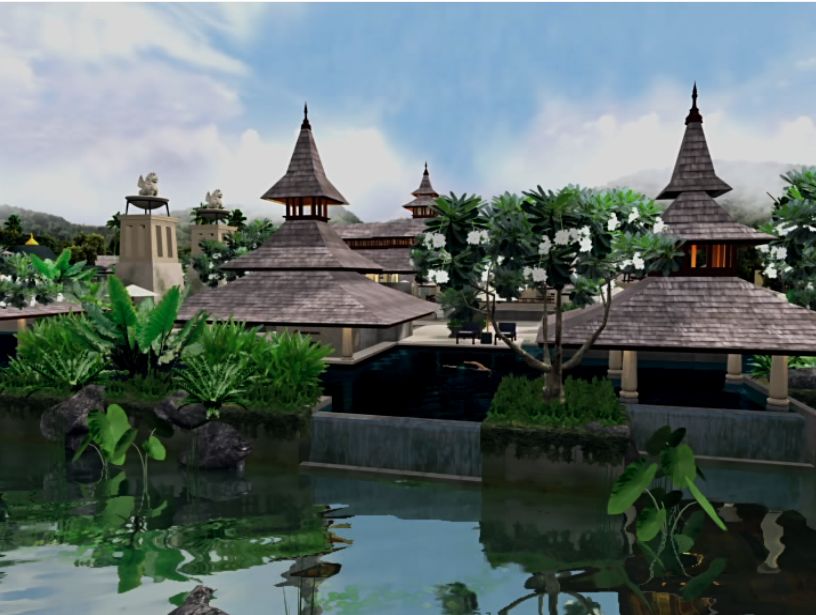 by Andrew Drummond, May, 2019
A British woman who claimed Thai police covered up the murder of her barrister son in Thailand over a £41 million business deal today claimed that their promised investigation was just another scam.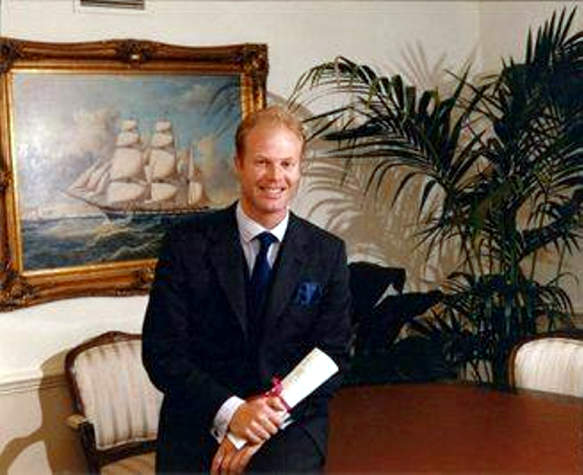 Angry Samantha Simmonds, 74, spoke out after being told that Thai police, who had announced an investigation into the death of Steven Granville were doing nothing. Was this because a Thai member of parliament and his brother had seized her son's luxury resort?
She has called on the British Government to do something claiming diplomatic notes are not enough.
She claims Steven, a barrister, who died in 2017 aged 51, may have been murdered by Thai mafia connected to politicians who wanted to seize control of a luxury resort known as the 'Lost Kingdom' he was developing in the country.
Steven was found lying by the road with severe head injuries days after saying he feared for his life after signing over his stake to three Thai politicians with links to the criminal underworld in return for further investment.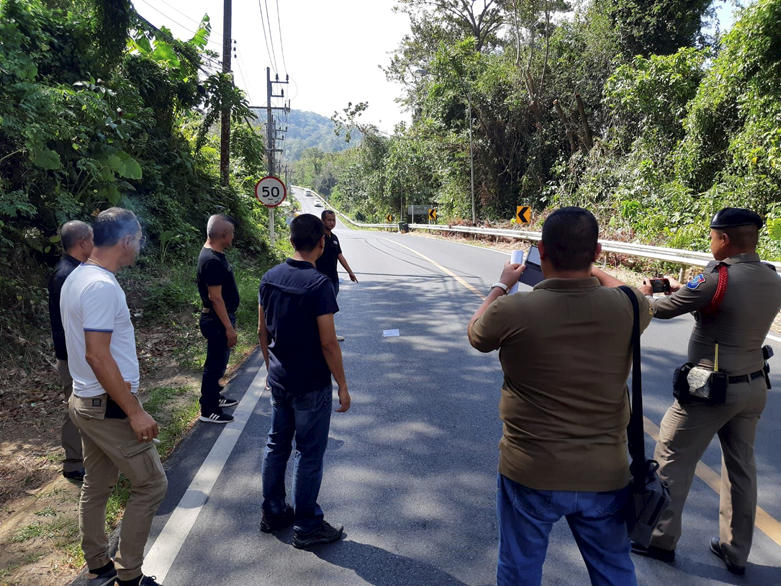 Mrs Simmonds claims the Thai authorities covered up the injuries he suffered in March 2013 by saying he had been involved in a simple motorcycle accident.
He was flown to the UK but died from his injuries afer four years of 24 hour care in a nursing home in Highhampton, Devon.
Samantha, from near Bude, Cornwall, has repeatedly demanded that the Foreign Office bring pressure for a real investigation Steven's death as she says she does not trust the Thai police to uncover the truth.
Mark Field, Minister of State for Asia and the Pacific has recently written to the family to say that the Thai Police authorities had launched an investigation.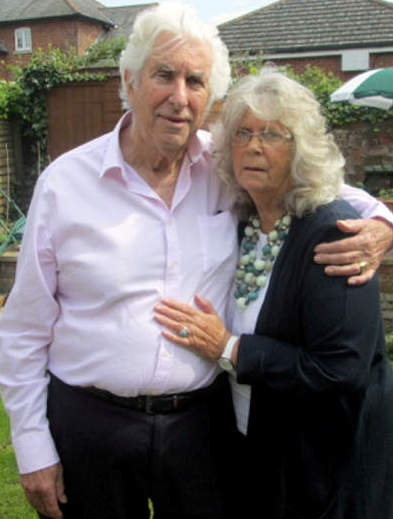 She said; "The matter has merely been passed back to police who covered up the crime in the first place.

"But, in any case, all the policeman involved have been replaced and no investigator has visited the hospital."

She added; "British mothers have long been complaining of the suspicious circumstances of the deaths and their sons and daughters in Thailand.

"When will the Foreign Office wake up? Does Britain have any influence at all?"
The Foreign Office has sent two 'Notes Verbale' to Thailand's Ministry of Foreign Affairs over Granville's death, the last one in April, but has received no reply to either.
Samantha said that Steven was attacked shortly after signing a deal with three Thai investors to put money into his lavish jungle complex called 'Puravana' on the holiday island of Phuket, handing over his shares as a guarantee.
A day after his last meeting with them he was found seriously injured and unconscious on a roadside with his motorcycle nearby and taken to the Vachira Hospital in Phuket. His death was automatically logged as a road traffic accident.
But after the accident his family discovered his only injuries were several blows to the back of his head.
There were no other abrasions or scratches and not even his T shirt or cotton chinos were torn.
And police had ignored hospital reports which showed that the injuries were not consistent with an accident.
Before the 'accident' he had said: "I've made a terrible mistake. I am going to have to leave Thailand or be killed."

He told Samantha that the businessmen to whom he had temporarily signed over his shares were "Thai mafia."

She said he told her: "I think I have made a big mistake but I had no option.

"They threatened that if he didn't sign it they would have him put in jail and they promised him he would not get out.

"Steven died trying to save his project which had become his life's dream."
Samantha Simmonds is also seeking compensation and damages of £74m. She intends to pay of all creditors and close down the project.
The Thai shareholders did not invest in the project as part of the agreement and the 'Lost Kingdom' has been looted and taken over by the jungle.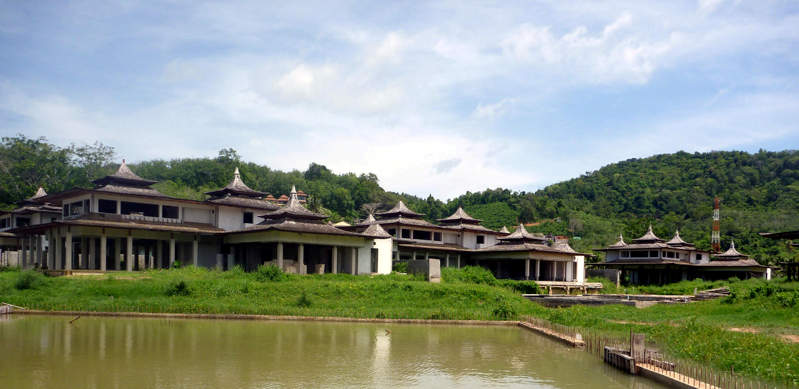 Next week her representative Briton Vincent McGowan will go to court in Bangkok with a bodyguard to claim on her behalf.
She has been given dispensation not to have to appear in court in Thailand a country she refuses to return to.
The 'Lost Kingdom' lavish resort was hidden a valley in the jungle away from other tourists on Phuket.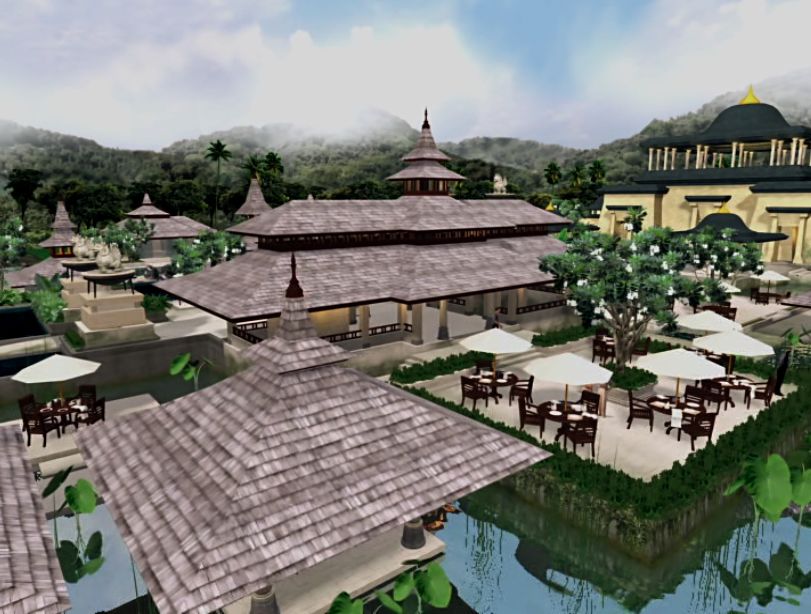 It boasted a spa, several restaurants nightclub, pool villas and even an underground passage system so that serving staff would not be obtrusive.
Due to cash flow problems caused when a major Spanish investor pulled out Steven had been forced to go into partnership with what he initially thought were three upright Thai politicians and Ministry officials.
All of them have been linked in Thai and international media reports into casino fraud, toxic waste abuse, and 'murder for gain'.
He signed over the shares with the proviso that they be returned if his new partners did not invest a further billion Thai baht.
The first of the Thai group – a Thai MP and Secretary to a former industry minister – has a judgement against him in the New South Wales supreme court for personally bouncing a cheque for A$5.3m. He was one of a group who bounced a total of A$22.9 million during a visit to a Sydney casino.
The second one has been charged by Thai Police for criminally importing toxic waste into the country.
And third Thai, a former M.P. and Secretary to a former Deputy Prime Minister, who brokered the deal, was linked to a former Lt General in the Thai Police and former minister, who is accused of stealing £7.2m from a property tycoon who was murdered and his death also made to look like a road accident.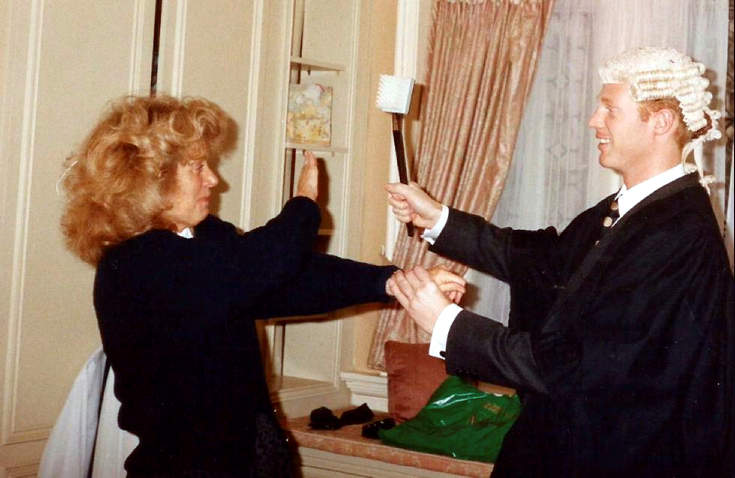 Police General Kokiat Wongwarachat, who was Deputy Commissioner of the Thai Police, when Steven was allegedly murdered said: "I hope the family get justice in this case.

"But I fear that may not happen unless the British government brings much more pressure to bear and the matter gets more publicity.

"I have been happy to support the family. I tried to negotiate the return of the shares. But their attitude was that the foreigners had no power."
A spokesman for Vachira Hospital in Phuket said:
"We still have the case files on Steven Granville if police wish to come and see them."
Steven's step-father Trevor Simmonds, 84, said: "It seems we have joined a long line of families who cannot get justice, or even the truth about how their sons and daughters have died in Thailand."

A Foreign Office spokesman said; "Our consular staff are supporting the family of a British man who died in 2017 following an incident in Thailand in 2013, and remain in contact with the Thai police."
Last March Reigate mother Pat Harrington who lost her son Ben,32, in a 'motorcycle accident' on the Thai island of Koh Tao was escorted by her M.P. Crispin Blunt and a group of 12 other grieving mothers to present a petition with 14,900 signatures to Prime Minister Theresa May at 10 Downing Street. Pat Harrington said she too believed her son had been attacked and the other mothers wanted clarity on their children's own deaths in Thailand
"The petition is asking for the Government to act on all suspicious deaths in Thailand.

We would like them to make people aware of what they're going out to – even though it's a wonderful country, it's beautiful, there are risks taken when you go out there.

Mrs May can lead this forward, she can talk to the Foreign Office Minister and ask them to interact and be more forceful in what happens in Thailand, give more support to all the families whose children are dying and give more support to the whole country with a website showing the dangers."
BACK STORY – A TOXIC WASTE PROFITEER, A HIGH ROLLING CHEQUE BOUNCER, AND AN ACCUSED MURDERER
A luxurious half complete tropical resort built in the style of an ancient Thai Royal Palace lies dormant on the Thai island of Phuket its lush gardens slowly being overtaken by jungle creepers. Abandoned and unprotected the 'Puravana' or 'Lost Kingdom' had been the target of systematic stripping. The £500 shower fittings have long since been ripped away together with truckloads of marble.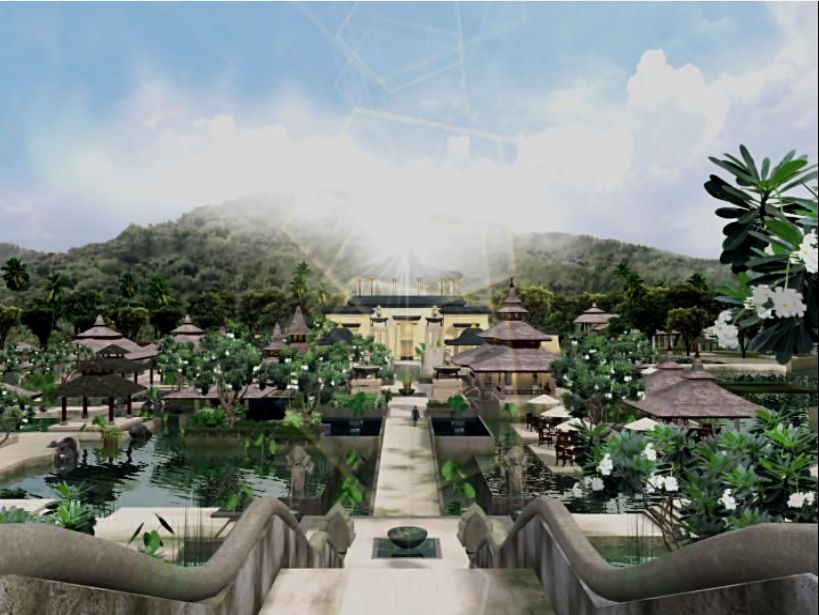 Over £20 million had so far been spent with up to 2000 construction workers toiling on the main building, pool villas, restaurants, spa and nightclub with walls up to 2 metres thick and that network of tunnels used by the staff to travel from building to building out of sight. Then everything came to a halt.
The heavenly vision was shattered for good after barrister Steven Granville, 51, who had put nearly £4million of his own cash into the project, ran short of funds and was 'ordered' to sell to dubious Thai government officials to finish the project.
Desperate and fearful both for his life or threats of being sent to a Thai prison on trumped-up charges, Granville had made a pact with top government aides – known to Thais as 'nak reng' – strong men.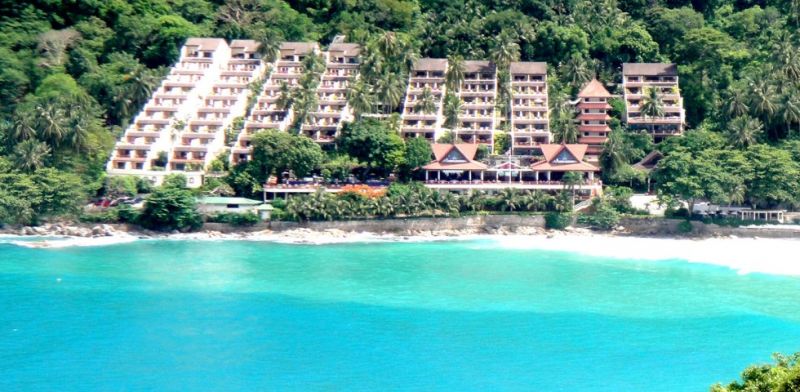 At the height of his dreams Granville had been truly living the dream as both CEO of the Puravana and also of the famous Royal Phuket Yacht Club (an old-time favourite with celebrities including, Telly Savalas, Yul Bryner, Roger Moore, and Peter Ustinov) in 2006 when it was the Conde Naste Traveler 'Best Leisure Hotel in the World'.
But in February 2013 after a seven-year property nightmare Steven had called his mother Samantha to tell her he had handed over his shares and was dealing the mafia. He had made a big mistake.
The following month on March 21st Granville told his Head of Marketing and Sales Vincent McGowan: 'My God, I think I've made a terrible mistake. I think I'll have to leave (Thailand) or I'll be killed." He did not explain the latest development which had sparked this fear.
But the following day, March 22, his mood had change completely.
Said McGowan:
"He rang to say he was on top of the world and asked me to come out and celebrate. He said the 'businessmen' had agreed immediately to put their billion Thai baht (£24 million) down to finish the project. That's the last I saw of Steven, except in a coma in a hospital bed."
Early on March 23rd, 2013 Steven Granville was found by the side of the road in Karon Hill, Phuket. By his side was his Yamaha 350 cc scrambler motorcycle.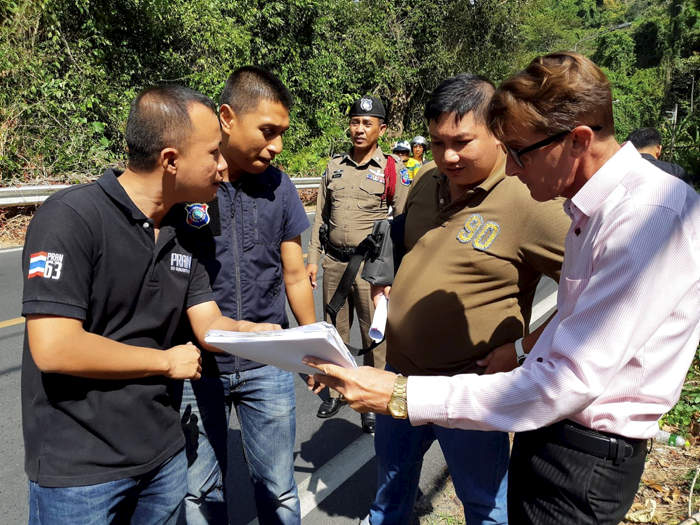 Local police arrived at the scene and quickly closed the case as another 'foreigner in motorcycle accident' – Nothing unusual there, Death by motorcycle is the most familiar entry in the British Embassy British fatality book. He had been celebrating. Obviously, he must have had one too many over the top.
But hospital records later showed he was under the limit … and staff said a lot more. It was no accident.
Steven Granville never recovered. Never spoke another word.
He was flown back to Britain and on a cold December day, after four years of care, he died of his injuries in Thailand and was cremated following a memorial service in the picturesque Old Cornish Church overlooking the Atlantic in St Genny's, North Cornwall.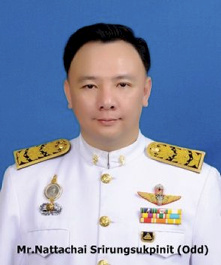 Steven Granville had handed over control to two Thai business partners. The first was called Nattachai Srirungsukpinit, nicknamed 'Odd' a current Member of Parliament in the Chartpattana Party and Secretary to a former Ministry of Industry.
His partner and brother Peerasak Srirungsukjinda, nicknamed 'Pui' ran two companies, the 'Absolute Power Company' and with 'Odd' the Srirungsukjinda Group – a property company.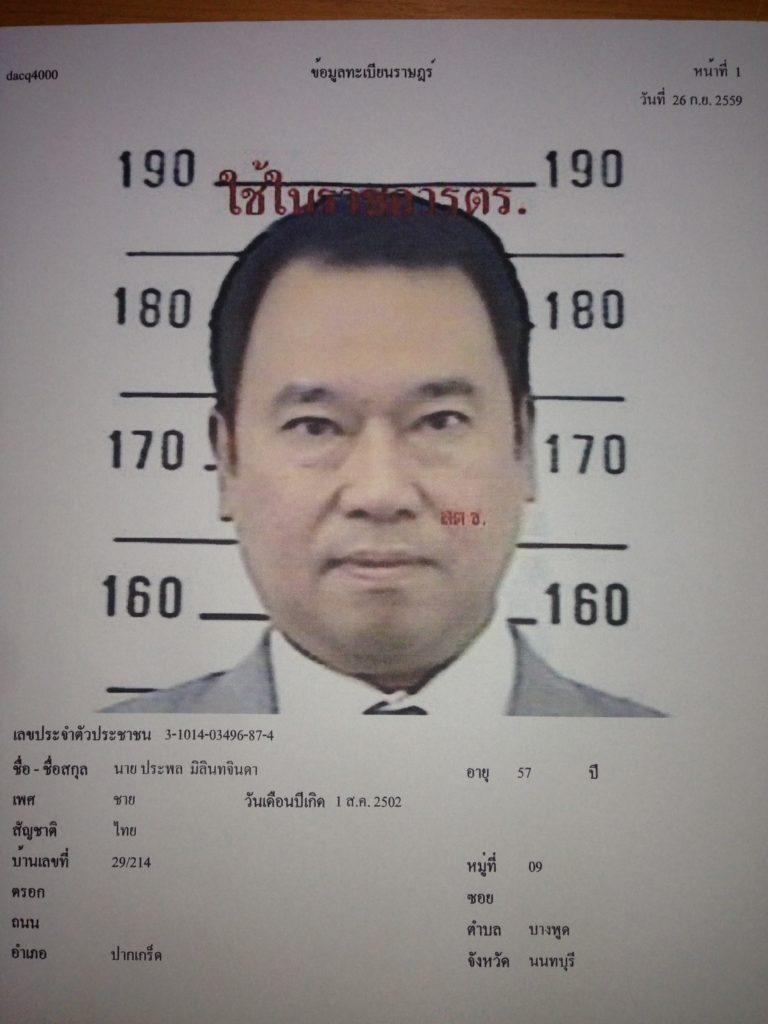 Their 'agent' or 'go-between', who signed the initial 'Memorandum of Understanding, was Praphol Milinthajinda, an MP in the then government coalition Bumjaithai Party and secretary to Deputy Prime Minister Wissanu Krea-ngam in the government of Yingluck Shinawatra, sister of exiled PM Thaksin Shinawatra, the former owner of Manchester City Football Club. He had also been Secretary to the Commerce Minister, Porntiva Nakasai, and was an all-round connected guy.

Praphol also ran a company called AEC Securities and signed the initial Memorandum of Understanding for Steven's shares of Puravana.
But the shares were not finally given to the 'businessmen' but to two of their young female employees named Kuchapan Porncharoensub, and Oranuch Sirisawat.
Praphol was named in a 'murder for gain' and fraud case in which another former Deputy Prime Minister, M.P. and former Lt. General in the Thai Police called Banyin Tangpakorn has been charged with murder for gain in which he allegedly stole the shares worth £7.2 million of a property tycoon called Chuwong Sae Tang.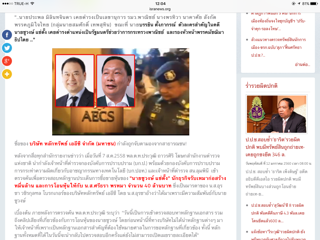 In that case Praphol's company AEC also handled the shares and the recipients were a female members of his staff both of whom, known as 'pretties' allegedly had a become the victim's mistresses.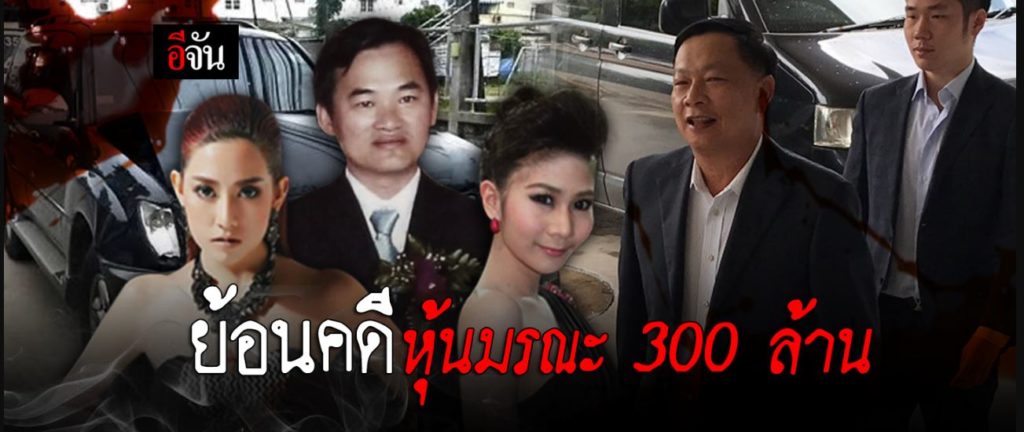 Shortly after the share transfer Chuwong died in a car crash. The report was covered up by local police.
But Chuwong's wealthy family had the clout to demand an investigation, and police called in from outside ruled it was murder.
Chuwong had been beaten to death beforehand then placed in the car which was driven into a tree, they had concluded, before placing Banyin behind bars.
Pui and Odd both run casinos and hostess bars. And Pui also had a title as Honorary Counsel to the Senate and Police Commission and was commonly known as a Thai 'police broker.
In Thailand promotions in the police are paid for. The higher potential income, such as in tourists resorts like Phuket, Pattaya or Koh Samui, the higher the fee. But payments could never be made direct to the officers making the promotions. They needed to go through Pui. Not surprisingly their gambling and 'hostess' businesses continue untouched by the law.

In Australia the New South Wales Supreme Court has a judgement out against 'Odd'. Claiming to be a land developer in Phuket, Odd was one of ten Thai Chinese high-rollers, known as 'whales', who in 2011 bounced cheques worth AUS$22.9 million at the Star Casino in Sydney.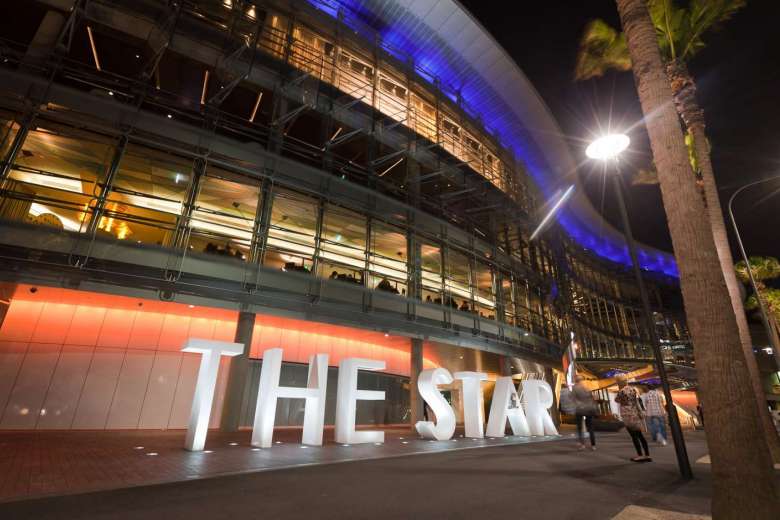 The judgement against Odd states that he is required to pay back the AUS$5.33 million value of his own bounced cheque at AUS$1126 a day. All the other Thai Chinese bounced cheques as well. The Star Group is not hopeful of getting it's money back.
Last May, Pui's 'Absolute Power Company' was charged with the illegal import of toxic e-waste from China. In a national scandal police came across a number of Thai companies which were happy to import and toxic waste and take it apart for scrap.
Absolute Power, said police, made no attempt to gain permits to carry on in this trade. Had it done so permits would have been refused. 'If found guilty, the parties face 10 years in jail,' the investigating officer told the Thai media. But nobody in Thailand believes Pui is going to jail.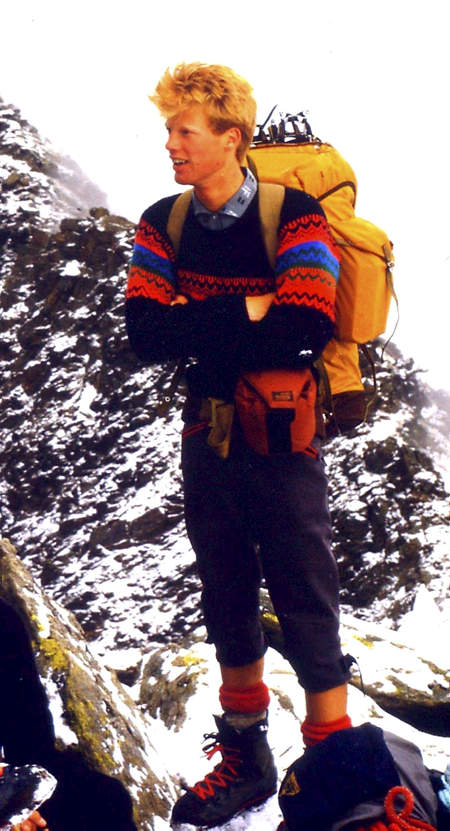 Into this den stepped Granville, an old boy of Rydal Penrhos public boarding school in North Wales.
Granville had been called to the bar in 1991 having attended the Inns of Court Law School in Holborn, working under the pupillage of Michael Lewis Q.C. in the Middle Temple.
But after qualifying he decided to return to Spain, where he had spent much of his youth with his parents, and, already speaking the language he set up the law office 'Chambers Defoe' with offices in Marbella and Alicante while studying for the Spanish bar exams which he also completed.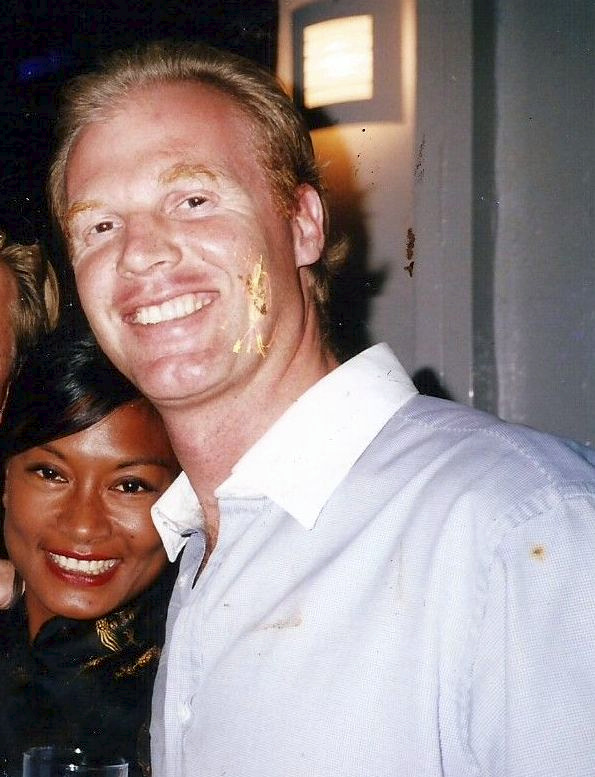 Over the following years he built up a healthy nest egg, in retrospect ironically advising foreigners of the perils of property buying in Spain.
Then in 1999 he travelled to Phuket, met a Thai woman, Anong, whom he later married, and started investing his Spanish earnings in neighbouring properties on the holiday island.
By 2002 the Puravana Resort Company was formed with Granville controlling 49% of the shares by a company he had formed in Hong Kong the imperial East India Company.
Work progressed quickly. International architects and agents were brought in and the 'Lost Kingdom' took shape with expensive promotional material. Then, in 2004, the Spanish company Boscasoli Dos SA bought 50 per cent of the company for 3.5 million Euros and invested a further 3.5 million as a loan. Granville was on top of the world. Construction started. The project was enlarged and the rich and famous seemed to be flocking to invest.
By 2006 the Royal Phuket Yacht Club had been bought as the project's beach resort. Phase I units were all sold and under construction with groundwork started on Phase II with Phases III and IV already planned. At its peak some 2000 labourers were employed on site.
But then later in the year, after more major international promotions, Granville's world collapsed. Boscasoli Dos SA started pulling out its cash. Granville said he was told they had been ordered to do so by their majority shareholder, the Spanish insurance giant Cahispa, which had money problems.
In 2007 work stopped as Granville tried to secure more equity from the banks. But his communication with the worried buyers was not good.
Said Vincent McGowan: "Steven was meticulously honest. He would not pay so much as a penny to Thai officials in bribes. He was a stickler to the law. But if he had one failing it was his apparent arrogance. To buyers who were polite and wanted to know the hold-up he would explain everything. But to those who were accusatory, well he just would not bother talking. It was a major flaw and I had to do damage limitation when I arrived."
Then Granville ordered an Indian-Singaporean, who had promised to buy out the Boscasoli shares, but never come up with the cash, off his premises. The Singaporean had, felt Granville, been all mouth and no trousers. The snubbed Singaporean, Granville wrote in a document for a Senate Committee, later had vowed vengeance.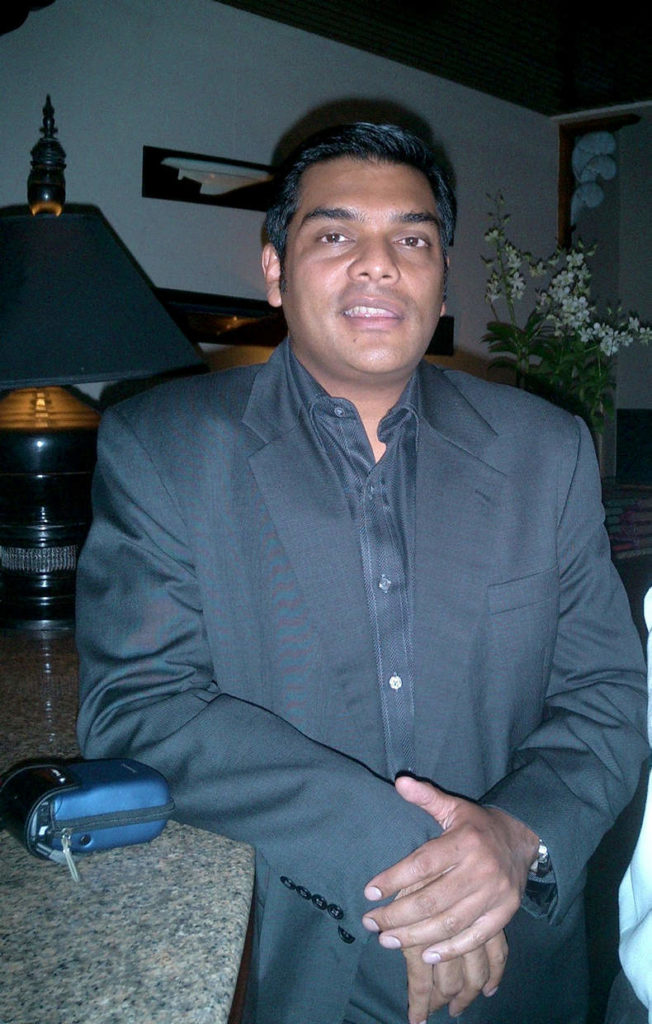 In Thailand's notorious property market where thousands of foreign buyers had been cheated by conmen selling 'off plan' property in all its major tourist resorts, the Singaporean 'partner' Anand Kumar Sen may have found it relatively easy to find a policeman and 19 out of the 75 buyers to file a joint case of fraud against Granville, especially when Anand K Sen claimed there was no intention of building their villas as the project did not even have the appropriate planning permissions.
The officer in the case had been found in Thailand's Crime Suppression Division which later in 2014 it was stripped of 80 per cent of its senior officers in a crackdown on corruption.
Granvillle was arrested, cuffed, shackled and taken to prison and repeatedly declined bail as a 'flight risk'. For a year and four months he shared an open squat toilet with 45 other prisoners in a 10 x 5 metre cell.
Due to the lack of communication, several buyers were rightly angry and frustrated. When Granville was banged up one of them, a Camberwell, South London property developer Paul Tuck, of the Parkhill Group, who had put in £1 million buying, made a number of calls and wrote to Samantha:
"Mrs. Simmonds. Your son is where he is because of his actions – in prison on a concrete floor with all the rats where he belongs. He is a comman theift (sic) and had all my money. Hope the accommodation is to his liking."
But when it came to court the case was thrown out, and then again on appeal. The judges ruled there were indeed the local planning permissions which local officials testified to. There was no fraud as Granville had invested all his own savings to back the project which was 60 per cent complete. And that the parties should settle in the civil courts if they wanted their cash back as the project had failed to come in on schedule.
Granville's defence had been paid for by some of the 73 buyers who had trusted him. He came out of jail humiliated but fighting.
After a Senate Committee hearing the Crime Suppression Division policeman who brought the prosecution was admonished and 'removed'. The courts ordered Granville's full re-instatement in the company, of which he had been deprived illegally. Then he went back to business after coming to terms with Boscasali Dos SA, handing over the Royal Phuket Yacht Club in settlement of their investments and loans.
Said Marking Manager McGowan: "We were still short of financing but were in a position to carry on with the project villa by villa and resumed work with a smaller force of about 200."
But, despite his acquittal, the case had caused a negotiated bank bridging loan to be cancelled and with his reputation tarnished Granville went to the three 'respected' Thai businessmen. The Thai who provided security for the Puravana estate, also it appears, provided the security for the brothers' illegal casino in Phuket. It is believed he provided the introduction, From that day forward Steven Granville was no longer calling the tune.
Today 'new and improved' Crime Suppression Division is meant to oversee the investigation, or rather a unit of it with the acronym TACTICS – short for Thailand's Action Task Force for Information Technology Crime Suppression.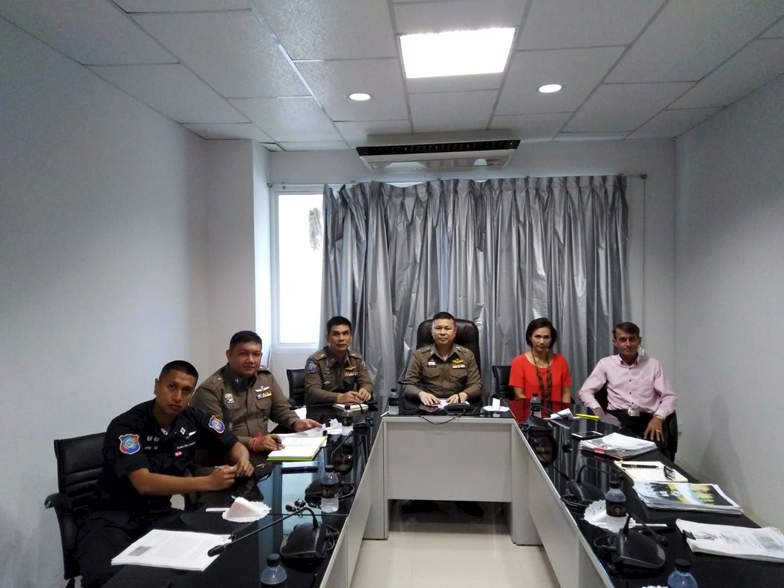 It was to this unit that Vincent McGowan went earlier this year demanding an investigation into the 'murder' and when he extracted promises that they would get to the truth. But in Thailand truth can be very elusive. And now he says, the TACTICS chief is not answering calls.
McGowan had taken the case virtually everywhere from the office of the Prime Minister to the Chief of Police. In all cases they have been receptive. And they all said an investigation would take place.


But their re-assurances have provided little hope for Granville's mother and step-father. Steven Granville was never well enough to return home. For four years while he was kept under watch at a nursing home in Highhampton, Devon., the commuted from North Cornwall to comfort him – during one period everyday for five weeks.