PLUS – ANOTHER BOILER ROOM KILLER ON THE ROAD
And next
THE TRUTH BEHIND 'THE PAUL HAYWARD STICKBOY INTERVIEW'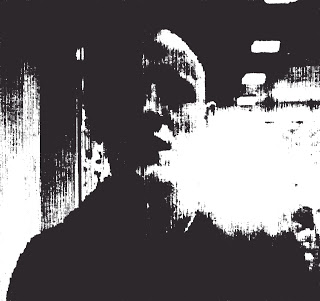 Boiler Room boss Paul Hayward labelled this week as Thailand's 'King of Clubs' and the biggest expat nightlife operator in the country actually owns none of the massive empire he has built up in the country's sex and nightlife industry, the European based Confederation of Defrauded Victims claims today.
And had Hayward submitted himself to a directors and shareholders fit and proper person test he would have had to be economical with the truth with the Football League over his investments in Crawley Town Football Club in the UK, which he has been manipulating for five years.
The CDV states:

"Recently Hayward made a statement through the Board of Crawley Town FC, that his company, Eclipse, was formed in 1998 and employs 3,000 people.
"CDV have tested this statement and concludes, after examining 100+ company data (October, 2014) from the Thai business registry, that Hayward is not a registered shareholder of any Eclipse-named company in Thailand nor a registered executive.
"He is not even a registered shareholder or executive of any of the many companies linked to the core Eclipse-companies being registered in Thailand."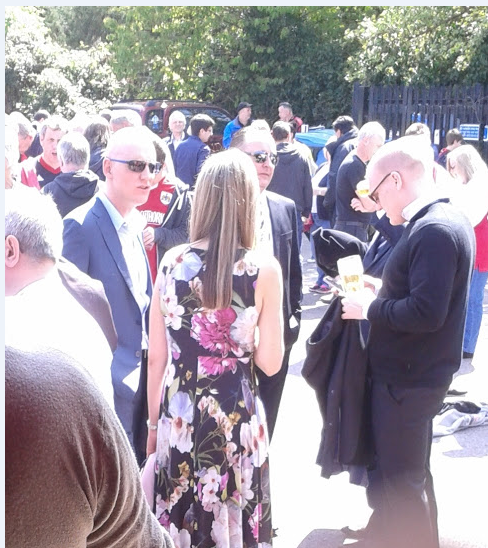 Paul Hayward, Doherty, and Ryan Hayward at Crawley Football Club
The CDV, which claims to represent over 90 victims who lost some US$20 million in scams by Hayward and his associates in the Bangkok Five says it examined over 100 companies linked to Hayward – but not actually owned by him on paper. They are all in the names of associates.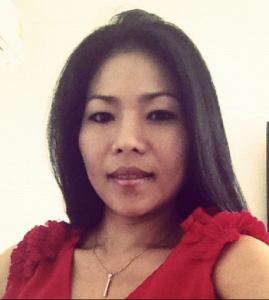 Phairin Hayward
Documents show Hayward, who may be worth over US$200 million, officially has nothing: – but
major shareholders in companies linked to him do include Michael Doherty his younger brother Ryan Mark Hayward and his mum Valencia Joanne Hayward, his Thai sister in law Phairin Hayward, and a few of his lieutenants including a senior boiler room creator and a VOIP expert. All are minority shareholders.
Hayward had told Crawley Town Football Club that he was a major club and restaurant owner in Thailand running the Eclipse Group in Bangkok – and indeed cash was sent from the Eclipse Group which does not even have a website. But on paper Hayward has never been a director or shareholder of Eclipse.
Why is Hayward's name kept off his empire? Does this smack of Curtis 'Cocky' Warren, who lived a life of crime but put his cash into football clubs and property?
It certainly fits a conversation I had with Hayward when he claimed he did not even have a bank account of credit card in his name. 'Nobody has anything on me!'
The football club reported that its Asian benefactors had been cleared as fit and proper people. But that does not seem to be such a big deal. In fact they cleared themselves.
John Nagle, Head of Communications at the Football League told me today "The Owners & Directors Test is a self-certification exercise based on objective criteria that are defined in the League's regulations." (See this link).
"They self-certify on an annual basis that they are not subject to a disqualifying condition."
Drummond: 'And you are not allowed to saywho the investors from Asia are – right?'
"That would be a question you would have to direct to the club."
Not too much scrutiny there.
Hayward's lack of shares and directorships contrasts with statements he has given in an interview with a blog in Bangkok called 'Stickboy' in which he gives advice to investors in Thailand not to invest more than 26 per cent in anything – and never to put companies in the names of people like wives, chauffeurs etc.
Comment: Hayward's claim that nobody has anything on him is optimistic. Not only are there documents with his signature on, witnesses and witness statements, but material has multiplied since his photographs were published early this year.
BOILER ROOM KILLER WORKED FOR HAYWARD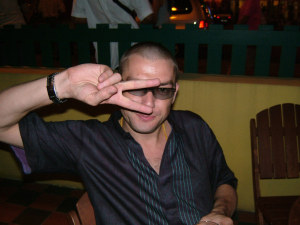 The revelations come along with the disclosure that the driver of a Mercedes which killed a Thai policeman in a car accident between Hua Hin and Cha-am in April was one of Hayward boiler room loaders known as 'Jeeves' and 'Posh C*nt' ' because of his telephone manner.
The policeman who died was 24 year old Thai Police Lance Corporal, Wiroon Srinarong, a border patrol policeman.
The real name of the 'British tourist' is John Edmonds, a boiler room boy who had been in with Hayward since 2003.
He was named at the time in the Thai media as John Alexander.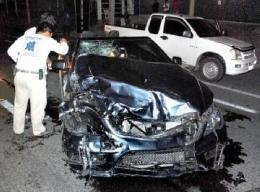 That's just another figure to the death toll in Thailand created by boiler room operators. Hayward also advised readers of Stickboy to keep clear of drugs and motorcycles.
He has been to too many funerals related to them.
Readers of this site will remember the case of Canadian boiler room boss Frank Giannini, who killed to people in Pattaya while reported to be carrying drugs equipment in his vehicle, who escaped charges, and who was later arrested in a DEA orchestrated drugs bust – and was released a few days later.
Click here for the CDV revelations
COMING NEXT EXCLUSIVE
THE STICKBOY INTERVIEW UNRAVELLED.